Wynand and Chereè
A Coffee Break with …Wynand and Chereé
Rachel Thomas met up with Chereé Strydom from Afrikaans duo Wynand and Chereé after their breathtaking performance at the Ladysmith Show to talk about their new album, parenthood and their visit to Ladysmith.
1. You recently played at the Ladysmith Show. How was your trip to Ladysmith and did your fans show you a lot of support?
This was our first time in Ladysmith and it was definitely worth the wait! The audience was a listening audience; we could see each person hanging on our every word. It's always nice to sing to people who you can see are enjoying the performance! The trip to Ladysmith nearly ended up in a disaster as Wynand and I started travelling on the N4 instead of the N3! We had to drive back to JHB and the trip took an hour and a half longer than expected, but it was well worth it! Wynand and I love road trips – it's time together!
2. What has been your biggest achievement to date?
I think becoming parents has been an all-time high for us! Career-wise, for me, it was last year at the SAMA's where my album "In My Drome" was nominated for the SAMA award for Best Country Album; this was my second nomination! I also got to perform at the awards, as well as present during the award ceremony! It was a huge honour and I felt tremendous pride!
3. When are you releasing your next album and what should your fans expect?
Wynand is currently working on a concept album he intends to release towards the end of this year. It is a folk/acoustic album. I am completing the recordings for my "Lesse en Lullabies" album; my daughter being the inspiration for this album! I am also working on a new country album which will be set for release in a couple of months. As a collaboration, myself and Wynand are looking forward to our new duet album! This album will only be released later on in the year, and this one is going to be on a huge marketing plan! Watch out for it!
4. What type of music do you both listen to?
I listen to mostly modern country songs and Wynand listens mostly to folk, the likes of Johnny Cash/Rodger Wittaker/ and Cat Stevens.
5. What inspires you?
Life inspires us! I think looking around at people around us inspires us! Our daughter inspires us; she has been the inspiration for many a new song!
6. Do you enjoy working on separate projects or do you prefer to perform together?
Both have their plus and minus points! Separately, because we both have our own styles and it's always nice to be able to express yourself through your music. Together, as it is so much nicer to perform with company! We deliver a very genuine show.
7. What are your plans for the future?
To continue to sustain ourselves in the music market! This is a very dismal time for the music industry. I think we both just want to be able to still make music 30 years from now!
8. Will you be visiting Ladysmith again soon – we hope so!
We hope so too!!! We look forward to it!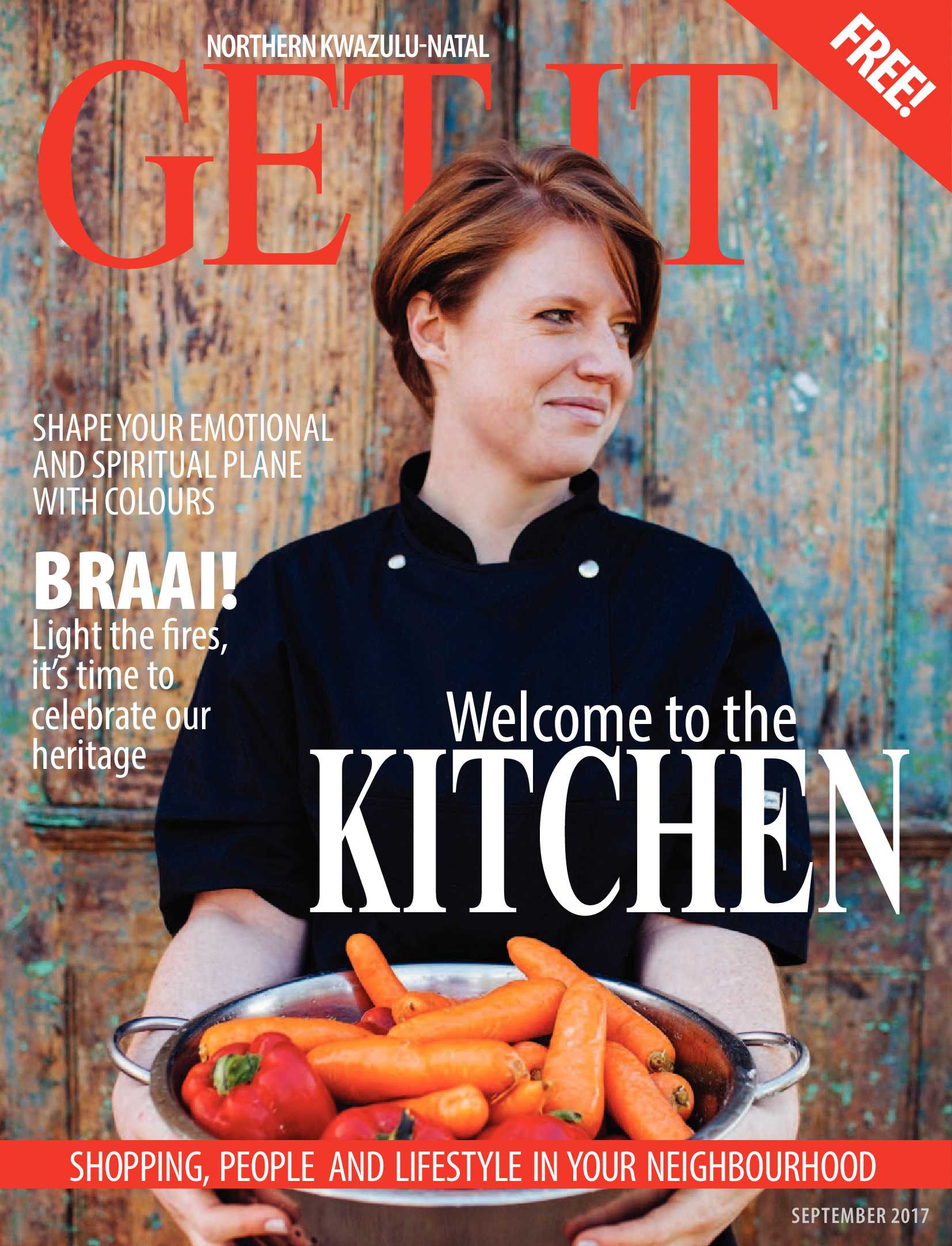 Win your copy of 'Gister se oues'
Dance to the old tunes
Win with Royco
Enter this amazing competition to stand a chance of winning a handy Royco hamper
Be a winner this Valentine's
We have a copy of every book featured to give away. All you have to do to enter is to fill in your name, the town you are from, your contact number and which book you would like to win and we will get in touch with you if you are the lucky winner
Win a party starter pack!
This summer, we're going fruity. Cruz fruity!
Get your shine on this festive season
Stand a chance of winning some amazing Georgini jewellery
For A love like this
Local author Meena Naidoo is giving away two copies of her latest book.
Delight your senses
Pintail is giving one lucky Get It reader a chance to be among the first South Africans to have their senses delighted, with a hamper of Pintail products
is a national brand of premium free magazines available in centres across the country.
to see other Get It magazines in the network.