Take control
It's amazing how one decision you make can change your life and the lives of those around you in a very profound way. This was the case with Liza Chan, a young Newcastle woman who took charge of her life and lost a whopping 44 kilograms.  "If you had told me three years ago that I would be a South African wrestling champion, a jogger and compete in fitness championships I would never have believed you. I just had my youngest son and I weighed 110 kilograms. I was sad, depressed and despised the image looking back at me in the mirror."
Making the choice to get fit and healthy was a painful one for her. "My mother and I were really close and one day she called me over and told me we needed to talk. My mother was a diabetic with high blood pressure and cholesterol problems. She was very unhealthy and that's why she spoke to me about my weight. She told me that I have to change my lifestyle for the sake of my two sons and my husband. Two months later, my mother passed away and I was shattered.
This made me realise how fragile life is and your health is not something you should ever take for granted. I want to be there for my sons as they grow up and I want to grow old beside my husband. I took charge of my life, got involved with Kelfit, a diet and lifestyle programme and started exercising."
It was a long road to reaching her goals; she started small, but always kept a fixed gaze on her final goal. "At first I didn't want to go to the gym. I was shy and I didn't feel ready to have people see me just yet.
Her decision to get fit and healthy started impacting on the lives around her
My husband Ricky was a superstar, always supporting me and encouraging me. At first I exercised with dumbbells, I skipped, did ball work and pushups. After 10 months of dedicated training, I felt ready to go to the gym. At that stage, I had already shaken a bit of weight and was feeling very positive."
This is where her decision to get fit and healthy started impacting on the lives around her.
"The more weight I lost, the better I felt. It was not just my health that improved, my confidence soared for the first time in years. Ricky joined the gym as well, his life changed, my boys refused to eat veggies and once veggies became a primary part of our diet, they also embraced it, so they are also much healthier now. Members of my family saw the big transformation I went through and decided they also wanted to change their lives."
Spending time at the gym is not the only thing Liza does; getting fit opened up doors she thought would forever remain shut. "I used to wrestle in high school, but due to circumstances I had to quit. Ricky encouraged me to take on more challenges and when I felt comfortable I took up wrestling again and my eldest son joined me. I've made the South African team and my goal is to hopefully be chosen for the team that will represent South Africa abroad next year. I'm also training for the 2017 Comrades Marathon. I've taken part in a fitness competition and next year I can take fitness further. I'm not done by a long shot."
I did this for my family and also for my mother. Every day without her is still hard for me, but I know she is looking down from Heaven, smiling at me
In addition to all her future plans, she is also studying personal training. "I want to do this for women who, like me, don't feel ready to go to the gym and get fit in front of others. My motto is: why not, it's never too late to change your outlook on life, and the change you can make for yourself is phenomenal."
The Chan family is getting ready to move to Hong Kong in the next few years. "Ricky is originally from Hong Kong, so he has a lot of family there and I think it will be great for our boys to grow up closer to their roots. They are already attending classes to learn Mandarin and Cantonese and I'm learning with them now. Two years ago we went to visit and I thought it might be a culture shock for me there, but I was surprised how quickly I managed to fit in. It's a beautiful country and their education system is amazing. Ricky is an entrepreneur in Newcastle and we will continue being entrepreneurs once we settle in Hong Kong. It's an adventure I'm really looking forward to."
Looking back at how far she has come, it might seem easy to think the transformation was overnight and didn't take much effort. "It was anything but easy and every day is a challenge. I did this for my family and also for my mother. Every day without her is still hard for me, but I know she is looking down from Heaven, smiling at me."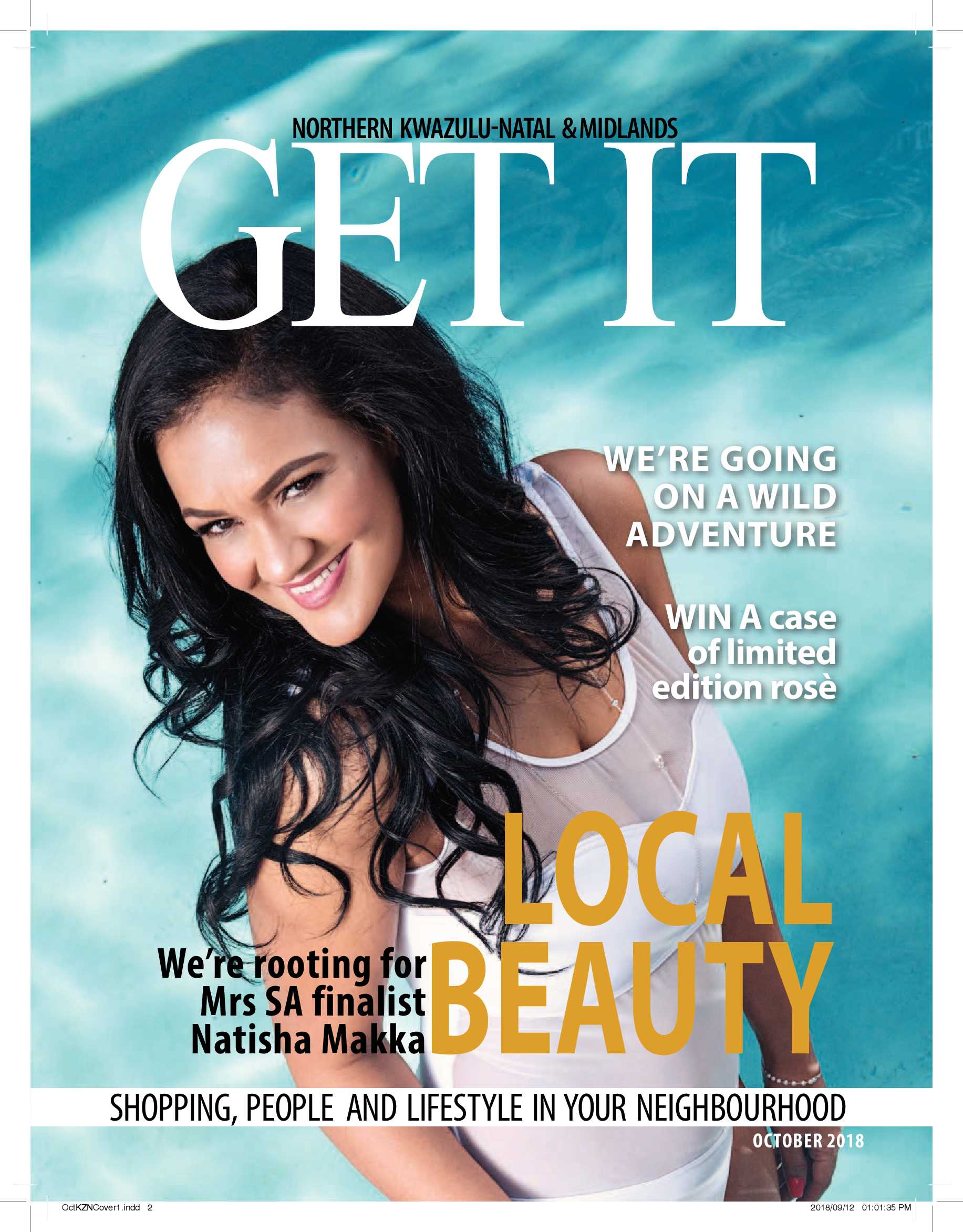 You could win a Cadbury Dairy Milk hamper!
Who doesn't love Peter Rabbit? Who doesn't love Cadbury Dairy Milk? Combine the two … and you've got our favourite Easter treat ever!
Win with Toeka se Mieliepap
Enjoy a healthy spin on a loved staple
Win a tipsy bar tending course
Stand a chance of winning an amazing full set of SVR Sun Secure
Summer days + total protection = safe fun in the sun
Stand a chance of winning an amazing voucher with Battery Centre
Top five battery myths debunked
Win your copy of 'Gister se oues'
Dance to the old tunes
Win with Royco
Enter this amazing competition to stand a chance of winning a handy Royco hamper
is a national brand of premium free magazines available in centres across the country.
to see other Get It magazines in the network.