Beauty & Adventure
They say travel broadens your horizons. Estcourt's Keona Bidesi has seen the sun rise on the other side of the world more times than she can remember. "My family loves travelling; we visited so many different countries while I grew up. I feel travelling is an adventure and we are certainly adventure hounds, always planning our next trip."
India is one of her top favourite destinations.
"The culture, clothing and sights never cease to amaze me. My father and I are avid International Indian Film Awards followers. We often make sure we are booked into the same hotels as the stars. And this means we have rubbed shoulders with some of the biggest names in Bollywood. It's a cultural thing, the clothes, jewellery, romance and glamour is awe-inspiring."
Although they stay in hotels and experience the best India has to offer, the Bidesi family are humble people. "We often make the effort to visit the hotel staff or taxi drivers at their homes. Some of them live in heartbreaking conditions; families live in one small room and they don't have much. This makes you appreciate what you have." Some of her most cherished memories include visiting the Taj Mahal with its beautiful gardens and white steeples.
Dubai is a shopper's paradise, the scenery, architecture, service and food were out of this world!
She enjoyed the sand dunes of Dubai and found the country to be very dreamy and glamorous. "Dubai is a shopper's paradise, but I thought it was really expensive. The scenery, architecture, service and food were out of this world!"
If there was one place whose street food did not interest her at all, it must be Shanghai. "While their landscape was breathtaking, their food was not something I would snack on. Walking in the streets, there were all sorts of things I would never consider as food. Things like snake and cockroaches. People walk by and crunch on these bugs like it's nothing out of the ordinary. Luckily the hotel offered regular food."
While in China, she had the chance to walk on the Great Wall. "The Great Wall of China was spectacular. We braved the freezing weather for the experience, but it was well worth it."
In the United States, she was moved by the Ground Zero Memorial. "We were there just before Christmas. It was very cold, but despite the cold there was a warmth in the air that I will never forget. Compared to the States, we don't come close to celebrating Christmas. There were Christmas Carols wherever you went. We spent Christmas in Washington; the shops were filled with holiday cheer, people walked around with Christmas hats, and lights, and there were trees everywhere. It was such an amazing experience.
My favourite, of course, was Disneyland. My little sister was still very young at the time, and to see how her face lit up surrounded by all the Disney magic was unforgettable. We also had the chance to visit Universal Studios, where we watched a sitcom recorded in front of a live audience. I never knew the audience seating moves mechanically to the next scene; it was fantastic to experience that."
Seeing the Eiffel Tower at night for the first time left her speechless. "Paris was such a wonderful place.
And something I will never forget is; my father always goes on the hunt to find good Indian cuisine when we travel, so the first time we went to Paris he stumbled upon a great little Indian restaurant.
Years later, when we went back to visit, he managed to find that same restaurant again. It amazes me, such a large city and my dad will find his way back after all those years. He is just fantastic."
Although Keona can write novels about her experiences abroad, there is much more to her than just travelling. "I studied education after school, but I decided to join our family business and build on our legacy instead. We are a close-knit family, and nothing can divide us."
I do bridal hair and makeup. It's such an honour to play a part in someone's special day. I get to make the bride look and feel even more beautiful than she already is
She shares a special bond with her mother. "My mother is such a strong, independent woman, I really look up to her. I've always loved dancing and when my mother saw an advert for the Boogie Woogie International Dance competition, she entered me. The only problem was that she told me the night before. I practiced a dance routine until the early hours of the morning. The next day, we set off for Durban and I was pleased I actually made it quite far in the competition. I didn't win, but it was so much fun. I took part in the Miss India SA Pageant in 2014 and won the title of first princess. I went to Durban to take part in the finals. It was fantastic. We got to dress up to attend special functions like launches and openings. We had makeup artists and hairdressers. We wore Western and Eastern clothes, as well as beautiful saris."
Her experiences in the world of beauty led her to a new business venture. "I do bridal hair and makeup. It's such an honour to play a part in someone's special day. I get to make the bride look and feel even more beautiful than she already is."
She will soon have her own wedding experience when she ties the knot next year. "We are going to have a spectacular wedding. It will be a destination wedding in Mauritius. It will be glamorous, fancy, but above all, different."
Her wedding will be an intimate affair with her family. "I have two sisters and a brother, a beautiful sister-in-law and a handsome brother-in-law. We are so blessed to have each other."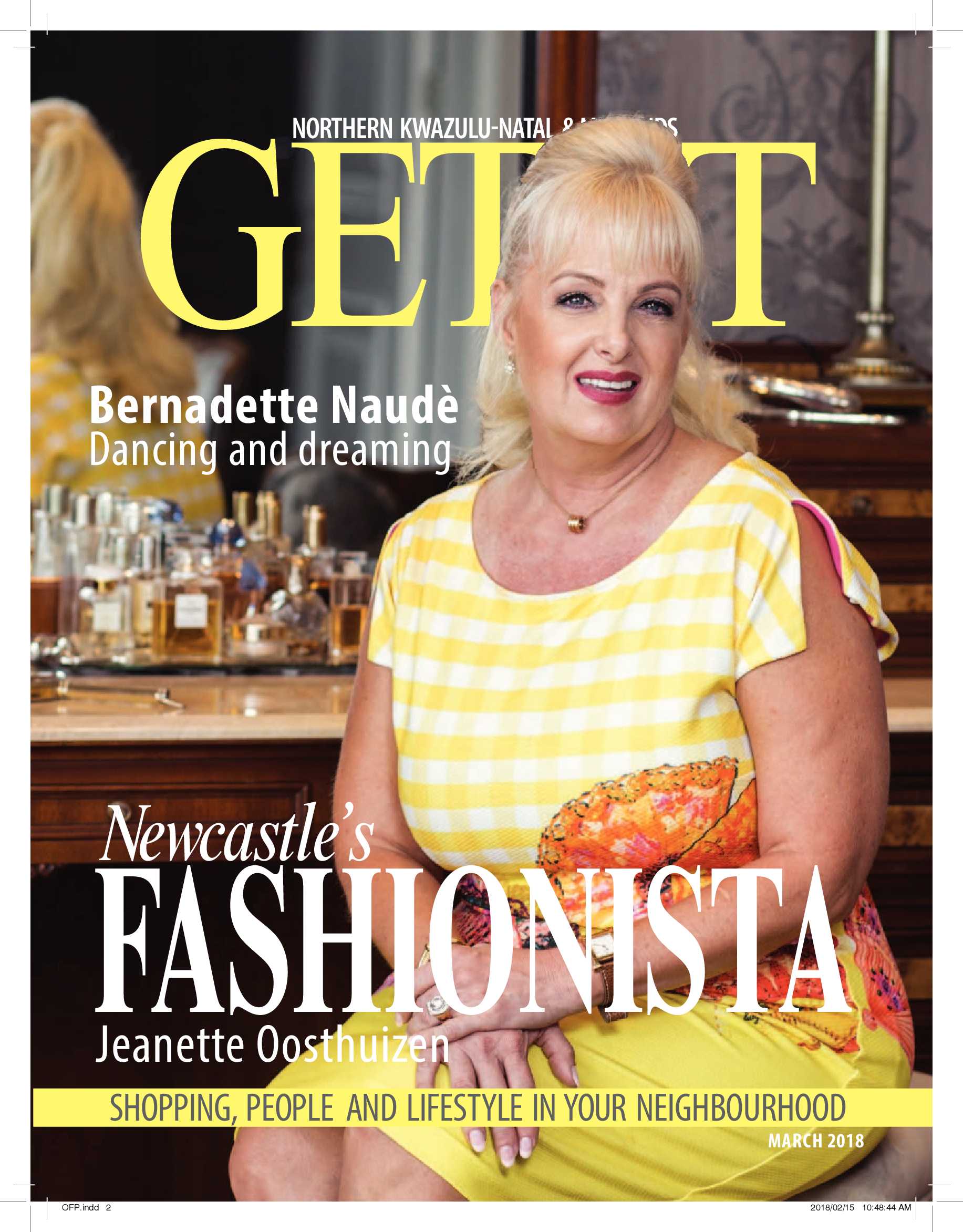 You could win a Cadbury Dairy Milk hamper!
Who doesn't love Peter Rabbit? Who doesn't love Cadbury Dairy Milk? Combine the two … and you've got our favourite Easter treat ever!
Win with Toeka se Mieliepap
Enjoy a healthy spin on a loved staple
Win a tipsy bar tending course
Stand a chance of winning an amazing full set of SVR Sun Secure
Summer days + total protection = safe fun in the sun
Stand a chance of winning an amazing voucher with Battery Centre
Top five battery myths debunked
Win your copy of 'Gister se oues'
Dance to the old tunes
Win with Royco
Enter this amazing competition to stand a chance of winning a handy Royco hamper
is a national brand of premium free magazines available in centres across the country.
to see other Get It magazines in the network.