Love & perseverance
Many people, when asked how old they are, feel embarrassed about their age and wish they were ten years younger. But not Ladysmith's Nora Simpson. She understands that getting older is not a right, but an absolute privilege. She has stared death in the face and struggled for over ten years to keep her balance or tumble into the abyss. She promised herself that when she recovered, she was going to live life to the full. "You often hear people say that you should live life to the full and that tomorrow is promised to no one, but my experiences have forced me to embrace that. It's not just motivational words, it should be a way of life for everyone. I came very close to losing my life, so I intend on taking this second chance and making the best of it."
It all started when she was diagnosed with leukemia in 2006. "It was a long journey filled with visits to various doctors (we even went to see a doctor in Texas) lots of chemo, needles and painful tests. I was not a good candidate for a transplant because of my age, but because I've always lived a very healthy and active lifestyle, they were willing to give me a chance. But they did warn me I had a three in ten chance of not surviving."
Nora's three daughters; Jenny, Paula and Sally
It was a difficult time for the Simpson family, but with prayer and faith, they weathered the storm. "When I was first diagnosed, the doctor told me that I am the captain of my own ship and that medical teams are there to help me, but it is me who ultimately steers the ship. I chose to make the Lord captain of my ship, and He healed me. I was incredibly lucky to have such a strong support system with my wonderful husband Dave, who is a man par excellence, our three daughters Sally, Paula and Jenny, and our friends and community."
Nora says that during this ordeal, she learnt the value of strangers. "Finding a donor is not that easy; only one in 100 000 will find a match. I only have one brother and he was not a match. We could not find a South African donor, so the international database was searched for a match. A 22-year-old man in Germany gave me a second chance at life."
Donors and recipients do not meet each other and the donor cannot know if the transplant was successful or not, but after five years, there is a chance that the recipient can thank the donor personally and Nora looks forward to meeting this young man.
The Simpson family are very close and in the midst of Nora's fight for survival, one of her daughters was widowed and left with a young child and another on the way. This is still a very tender subject for Nora. "We have two fantastic sons-in-law, Geoff and Gary, and one in heaven, Chucky. It's a painful experience losing someone you love and to watch your daughter suffering, but once again we pulled together as a family and leant on each other for strength and support."
It's been four years since the transplant and Nora has made a full recovery. "They say when you have a transplant, that date is your new birthday, the 1st August 2013 is that date for me .
She loves sport! Growing up on a farm in Oribi Gorge, South Coast, her family had a tennis court, and she spent her days as a young child playing tennis. And as she grew older, she got involved in numerous other sports such as hockey, squash, golf and bowls, which she played socially and competitively. After finishing high school, she went to a teachers training college whereafter she was stationed in Dundee as a teacher. There, through a mutual love for hockey, she met Dave, a young land surveyor. "In 1976, Dave took over a practice in Ladysmith where our family came to settle and stayed ever since."

Nora is very happy in Ladysmith. Although all her daughters and five grandchildren are in Cape Town, she still can't see them leaving any time in the near future. "We live very close to the Country Club and it really has become my second home. I play tennis, bowls and golf and walk our beagles! I love the social aspect of sports and enjoy being around people."
She attended the World Transplant Games which were held in Spain. "This is such a special sporting event which shows that transplant recipients can lead a healthy, normal life and I am so proud to have been part of that. We are all trying our best to win a medal but essentially we are celebrating life. I was inspired by the people I met, as each one has a story.

Around 45 athletes from South Africa went to represent their country in an event supported by 66 countries. Taking part in such a prestigious international event is an honour for any athlete. Nora attended with the Protea blazer for golf and tennis. "My brother flew from England to support me in Spain. It is moving to realise that all the athletes there were taking part because of the sacrifice of someone else, often complete strangers. You get the opportunity to dream new dreams.
There were many age groups, from children upwards, all organ or stem cell recipients. Our talents are God-given and I believe that God expects us to make the most of them. And being there and meeting all these athletes who were given a second chance moved me. I will always treasure this experience.
Nora is a very busy woman. She plays the piano and is part of a book club, bridge club and magazine club that makes overseas trips every two to three years. "Two years ago we spent time in Italy and before that France. It's a wonderful way to discover new countries.
Those who know her say she laughs easily and values each and every one of her many friends. "My friends have enriched my life in so many ways." She also runs a silk flower business where she supplies silk vases to businesses.
This down-to-earth athlete's plans for the future include being happy, spending time with her family and friends, and just enjoying every moment. "My faith has pulled me through a lot in life and I try to live in peace, joy, love and gratitude.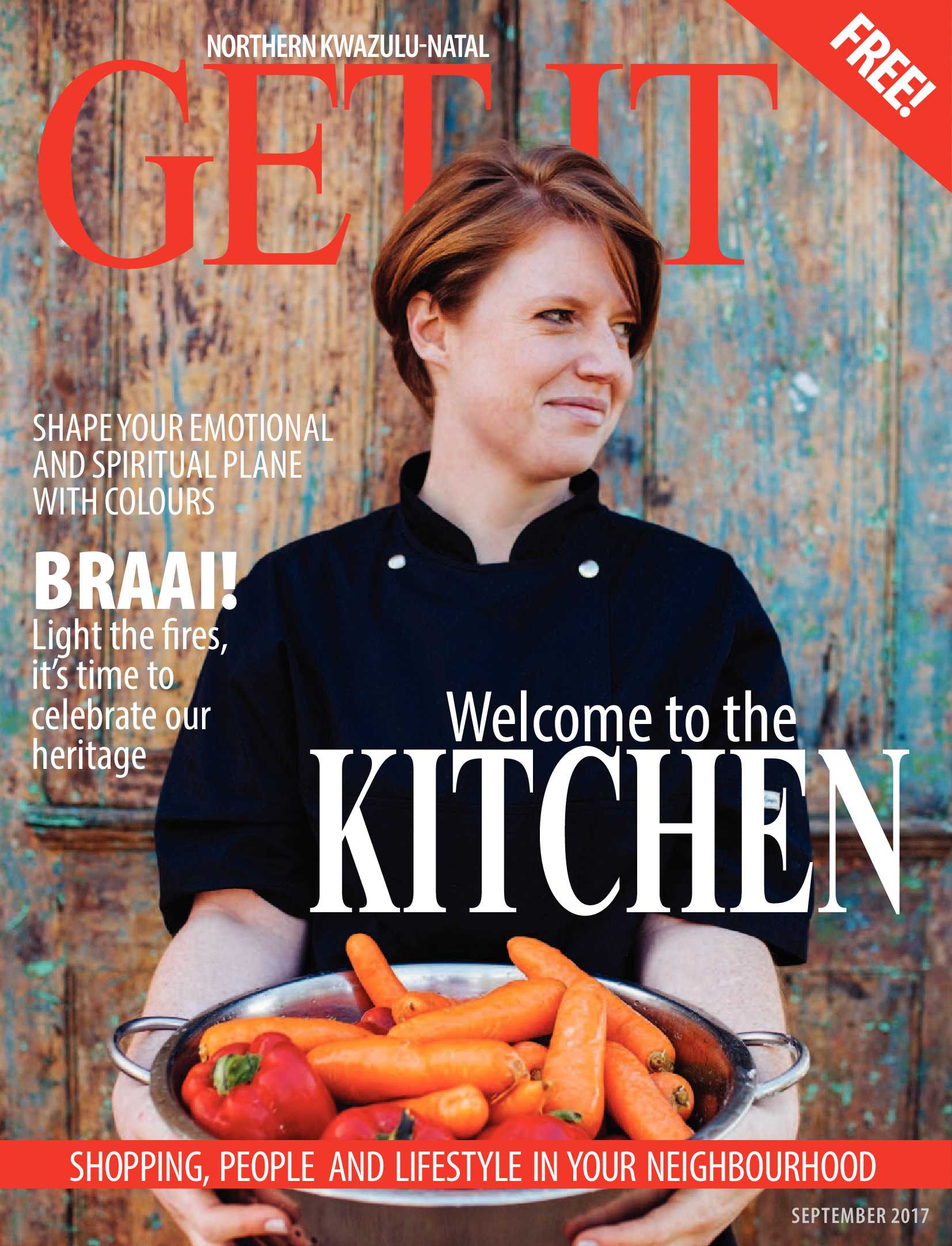 Win your copy of 'Gister se oues'
Dance to the old tunes
Win with Royco
Enter this amazing competition to stand a chance of winning a handy Royco hamper
Be a winner this Valentine's
We have a copy of every book featured to give away. All you have to do to enter is to fill in your name, the town you are from, your contact number and which book you would like to win and we will get in touch with you if you are the lucky winner
Win a party starter pack!
This summer, we're going fruity. Cruz fruity!
Get your shine on this festive season
Stand a chance of winning some amazing Georgini jewellery
For A love like this
Local author Meena Naidoo is giving away two copies of her latest book.
Delight your senses
Pintail is giving one lucky Get It reader a chance to be among the first South Africans to have their senses delighted, with a hamper of Pintail products
is a national brand of premium free magazines available in centres across the country.
to see other Get It magazines in the network.