Dust is her glitter
Newcastle's Zaakira Khan is a loving mother, a devoted wife and a self-confessed perfectionist who loves beautiful clothes, dressing up, jewellery, nice shoes… and of course oval track racing.
This might seem like a strange hobby for such a petite 'girly-girl', but it is a passion that she can share with her family. Even with her six-year-old son, Uzair. She boasts that he has a bright future on the oval track.
It all started three years ago when her husband, Shaukat, bought a car that he originally intended to use as a show and shine display car. But later he decided that he had more adventurous plans for it. "When Shaukat got involved in oval track, racing it just seemed like a great fit for us. I was of course his biggest supporter. He was a natural and won club champion in his second year! It's an addictive sport and pretty soon I was behind the wheel to show the club what I could do.
Pretty soon they introduced an open ladies' category. It's amazing that they were open-minded enough to give the ladies a chance.
I'm proud to say that it took off with a bang. I achieved first place in my very first race and was voted most improved driver of the year. My husband and I both took the club champion award."
This Newcastle speed junkie will not allow anything to hold her back. "There is a stereotyping in this sport, but I don't believe that women should allow themselves to be held back just because it is a male dominated sport."
I think oval track racing has brought us closer as a family
While she loves her sport, she is equally passionate about her family. "I think oval track racing has brought us closer as a family.
My husband and I enjoy doing things together, and Uzair has ever-growing interest in what we do. The oval track has now brought in a new category for the little ones where they ride with go carts. So now we are hard at work getting his go cart ready. When he is ten, his Golf will be ready and waiting for him. We already have his Golf, but now it's the long process of getting the specs just right for him to compete."
It's not just any car that can compete at the oval track. "The car has to be built according to specific specifications. This is what we are working on now for Uzair. By the time he is old enough to enter the rookie category, the car will be perfect."
In future, the Khan family aim to join the South African team. "We will always do this together and if you are going to do something, you might as well strive for the best."
The Khan family is certainly making a name for themselves in the oval track racing circles.
"Not too long ago, a national television broadcaster came to interview us for a programme that will be airing later this month. It was an exciting experience. My husband and I had to race against each other for one of the takes.
It's something we have never done before. It wasn't an official race, but one day it would be interesting to see who will win."
If you have that passion in your heart, chase it
Her advice to women who are thinking of doing oval track racing is to follow their dreams. "If you have that passion in your heart, chase it. You only live once, so make the best of it, follow your dreams. You never know where it might lead you."
Her goal is to race in the hot rod class. "Racing is something I've always been interested in. I'm going to reach for the sky. On my way there, I would like to take a pause and try hot rod racing."
Joining the oval race team has brought with it many changes to their lives.
"You meet so many people and everyone shares your passion. We have made so many friends along the way, people we would never have met if it wasn't for racing. And wonderful people like Dr Ahmed Jamalodeen and his wife Dr Regina Hurley who are always there to support us."
The Khan family is looking forward to the different places they are bound to visit to take part in races. Zaakira travelled abroad once, but not to pursue her sport, but rather a spiritual journey.
"I went with my grandparents to Saudi Arabia on a pilgrimage. It was a phenominal experience. You grow up learning about these places, it is part of our culture and religion, and to get the chance to see it for yourself is just amazing."
Her nickname on the track is Racing Diva and her car has pink detail, which suits her perfectly. "I just love being a girly girl. My car while damage is imminent, I always work with Shaukat and our friend Roux van der Colff to fix it up afterwards. I know it will just get damaged again, but I'm a bit of a perfectionist."
Besides racing cars, her dream car is a Mini Cooper and in December she got a huge surprise. "Shaukat surprised me with my very own Mini Cooper. It was the best present I could ask for!" The Khan family will continue on their journey to live their dream every day. With the help and support of their good friends in Newcastle, they are sure to end up on top of the log.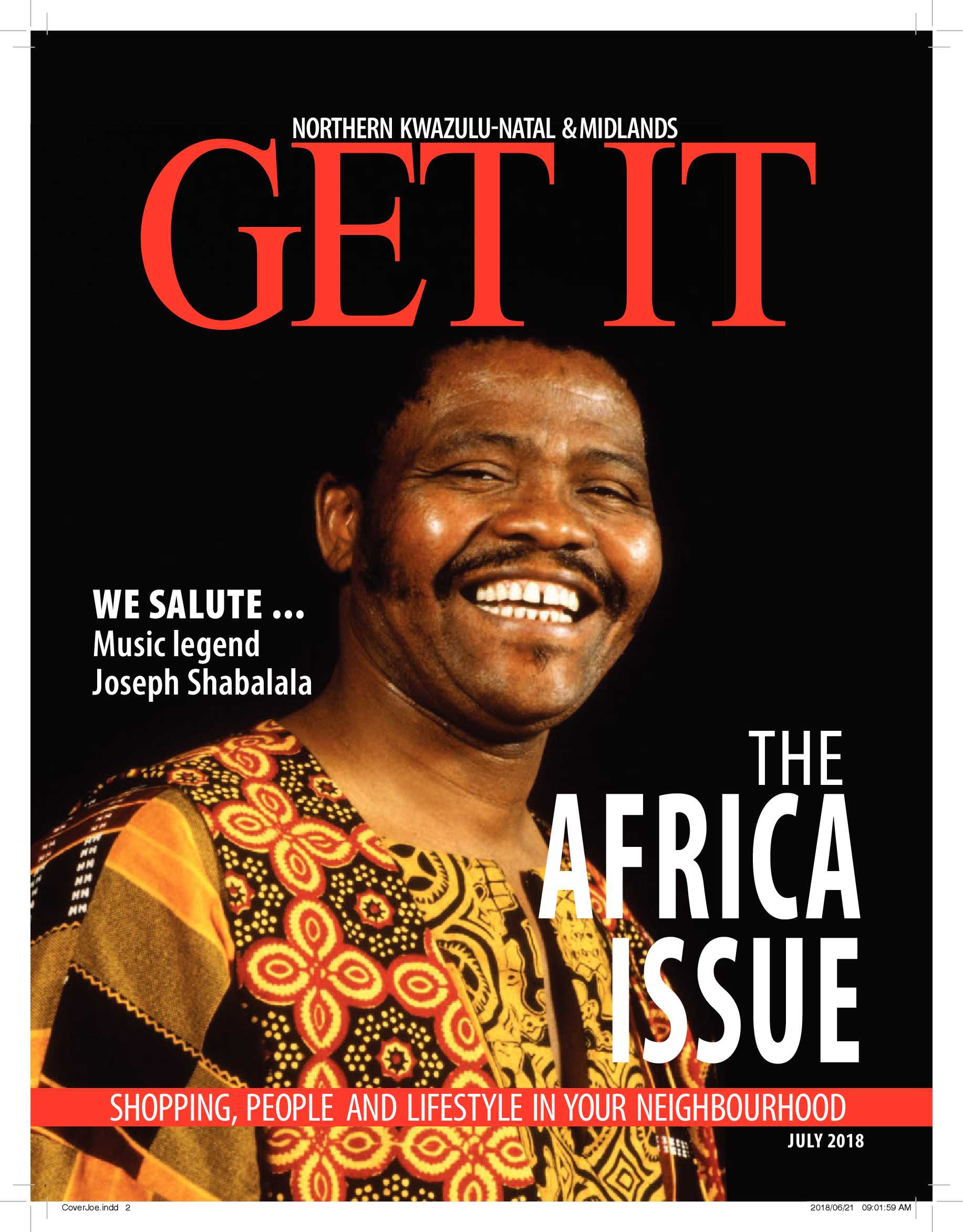 You could win a Cadbury Dairy Milk hamper!
Who doesn't love Peter Rabbit? Who doesn't love Cadbury Dairy Milk? Combine the two … and you've got our favourite Easter treat ever!
Win with Toeka se Mieliepap
Enjoy a healthy spin on a loved staple
Win a tipsy bar tending course
Stand a chance of winning an amazing full set of SVR Sun Secure
Summer days + total protection = safe fun in the sun
Stand a chance of winning an amazing voucher with Battery Centre
Top five battery myths debunked
Win your copy of 'Gister se oues'
Dance to the old tunes
Win with Royco
Enter this amazing competition to stand a chance of winning a handy Royco hamper
is a national brand of premium free magazines available in centres across the country.
to see other Get It magazines in the network.