A family affair
If you are thinking of a modern, contemporary, family-orientated place where food is served that is out of this world and offers activities for the whole family, you are probably thinking of Jackson Brown. You might have heard of this up-market watering hole and eatery and that wouldn't be surprising. Newcastle is buzzing with excitement!
The peaceful and serene Vulintaba Country Estate pro-golf shop underwent a massive change. With inspiration from General Manager Mark Enslin and Marketing Manager Henry van der Linde, the pro-golf shop was transformed into the modern, stylish, family-friendly escape called Jackson Brown.
You might be wondering what all the fuss is about? "The name Jackson Brown is actually a type of slang for a bad golf shot and it's also the name of an American singer/songwriter from the 70's. Because we are right on the driving range, we thought the name would be perfect."
The theme of Jackson Brown is modern and contemporary, a place where family and golfers are welcome. When it comes to food, this chic watering hole offers the very best. They are renowned for their delectable milkshakes, their delicious pizzas and burgers. "We strive to always offer something different. Our menu is based on the principle of 'bigger and better.' We don't spare any effort when it comes to quality. We have qualified chefs preparing our gourmet meals."
The team you will meet here is always friendly and enthusiastic and maybe this is because each one was handpicked. "We have passion for this business, we take pride in what we do here and most of all, we love our jobs."
Their aim was to offer people something different. Jackson Brown is not just for the home owners who own property on the estate or hotel guests, but for everyone. "We want families to come, hire mountain bikes and tackle one of our many trails. Go for a hike or play a round of golf. The restaurant is family-friendly; this means everyone in the family can feel at home here."
Another option is night golf. And if you haven't experienced it, you simply must. Driving towards Jackson Brown, you are greeted by the sight of hundreds of different coloured lights, shining golf balls rip through the air and crowds of enthusiastic supporters cheer the golfers on. "Jackson Brown is the place where friends and family come to meet. For the colder months, we have discreet internal heating, but I don't believe we even really need it. The people here are so warm-hearted, no extra heat is necessary!"
When you meet Manager Porsha Makhathini, you are bowled over by her bubbly personality and pure joy radiates from her. She is affectionately known as Mrs Brown, because she says Jackson Brown is her man and she will do anything for him. What is more is that she is also a golfer, which means she understands the needs of golfers. She was poached from the top stock of Mount Edgecombe by managers Mark and Henry themselves.
After a long day of activities, the sports enthusiasts can take a relaxing shower before meeting their friends at the pub or their families at the restaurant. "We have rugby at the bar for our proud sportsmen and women. With the cool, hip vibe of Jackson Brown, everyone can feel welcome. We like to think we brought a small piece from the city with us and made it part of Jackson Brown."
Everyone at Jackson Brown loves their community and they have a soft spot in their hearts for art. "We have live performers entertaining the crowds over weekends. We always try to invite local artists. This way, they also get some exposure and fresh new faces who can enjoy their music."
And if you're not in the mood for a burger or pizza and it's nibbles you are after, their platters are to die for with crumbed prawns, samosas, calamari and chips all prepared by professional chefs. And you can watch the chefs as they work in the kitchen! "We have brought in international quality, and hygiene is of paramount importance as we are a four-star rated facility." Because they have such a wide variety of people visiting them, they have many different options on the menu, from quick bites to bunny chows.
A place where good friends and family come to meet
"We try to cater for everyone. Jackson Brown is not exclusive, everyone is welcome."
Those coming to the watering hole to cool down can look forward to craft beer on tap, and once again Jackson Brown shows its passion for local by sourcing their craft beers locally.
So whether you are looking for a romantic dinner, a place to have a stag party, kitchen tea or a birthday party… Or if you want to enjoy a milkshake with friends or a cold beer with the boys, Jackson Brown should be the first name that comes to mind, a place where good friends and family come to meet.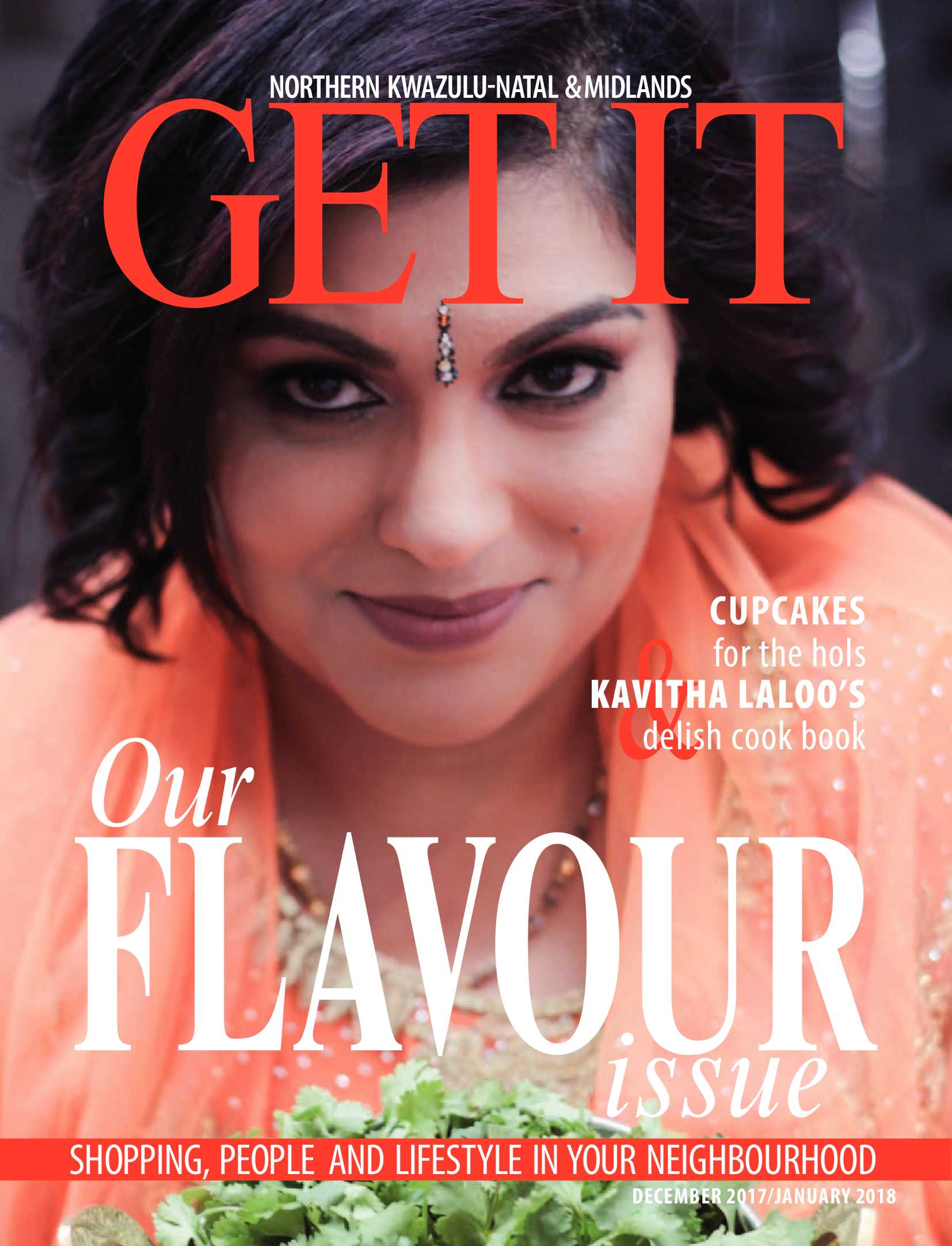 Win with Toeka se Mieliepap
Enjoy a healthy spin on a loved staple
Win a tipsy bar tending course
Stand a chance of winning an amazing full set of SVR Sun Secure
Summer days + total protection = safe fun in the sun
Stand a chance of winning an amazing voucher with Battery Centre
Top five battery myths debunked
Win your copy of 'Gister se oues'
Dance to the old tunes
Win with Royco
Enter this amazing competition to stand a chance of winning a handy Royco hamper
Be a winner this Valentine's
We have a copy of every book featured to give away. All you have to do to enter is to fill in your name, the town you are from, your contact number and which book you would like to win and we will get in touch with you if you are the lucky winner
is a national brand of premium free magazines available in centres across the country.
to see other Get It magazines in the network.