A team approach to rehab
ESSEN Medical Centre is the first sub-acute and rehabilitation centre of its kind in Northern KZN 12 to 16 Malcolm, Road Ladysmith.
The facility caters for patients who need sub-acute or rehabilitation in-patient care.
The rehabilitation team at ESSEN comprises of a full-time, on-site team of therapists with an in-house gym and therapy rooms. "We pride ourselves in offering therapy seven days a week to our in-patients.
We lay strong emphasis on a multidisciplinary approach, meaning that all therapists work together to achieve the best possible outcome for each patient. If a patient requires the services of more than one therapist as an out-patient, we will see to it that the patient is met with all the required therapists under one roof. This makes it more convenient for patients by eliminating the need of travelling. We are here to provide a comprehensive service to the whole community," says physiotherapist Markus Vieweger. For any queries or bookings to see any of the therapists, contact their friendly reception staff on 036-635-3379. They will gladly assist you!
Speech Therapist and Audiologist
Speech Therapy involves the diagnosis and management of a wide variety of disorders including: Speech disorders: difficulty with pronouncing of speech sounds
* Language disorders: difficulty understanding language that is heard and using words to convey a message
* Stuttering/Fluency disorder: Speech lacks normal flow and may include prolongations or repetitions of words or sounds.
* Voice disorders: The quality of the voice may include hoarseness or nasality or volume that is too soft.
* Swallowing problems that may involve sucking, chewing or swallowing
Hearing is the sense that keeps us in touch with our world and is the key sense to developing communication. An Audiological Evaluation aims to establish the presence and type of hearing loss. There are many jokes about people with hearing loss, but having a hearing loss is really not funny, especially when its you who mishears and misunderstands. A hearing aid can help to provide a more normal sound experience.
Physiotherapy
Markus Vieweger is a resident physiotherapist with almost two decades of experience in the field. As a physiotherapist, he helps people with physical function impairment or threatened by disability and injury.
The goal is to restore mobility and function to the patient. He also has his out-patient practice at ESSEN Medical Centre since their opening in March. With a full rehabilitation gym at the rooms, all types of rehabilitation are treated.
Of course you can also make a booking for any other Physiotherapy related problems.
Occupational Therapist
Yuvana Singh graduated from the University of the Western Cape with Honours in Bsc. Occupational Therapy.
The OT Department at ESSEN is dedicated to increasing functional independence for our patients and allowing them to gain a sense of confidence before discharge as we are client centred.
We achieve this through the issue of assistive devices or adapting the method in which we engage in tasks to ensure success. This process maintains insight for the patient and allows them to take more control over their own recovery. The use of Occupation or meaningful activity is a form of motivation which promotes healing, range of movement and a reduction of assistance.
Our scope of practice extends to Burn Management, Paediatric Delays in Milestones, Stroke Rehabilitation, Spinal Cord Injury, Cerebral Palsy, Dementia, Traumatic Injury and Amputations, Mental wellness.
Registered Dietitian Jolette Pieterse
Dietetic services comprise of a comprehensive assessment, analysis and treatment of dietary related health conditions or for those seeking to improve their health.
Common types of disease or non-disease related, personalised dietary guidelines;
* Gastro-Intestinal Tract conditions
* Irritable Bowl Syndrome (IBS), Chron's disease, Constipation, heartburn (GERD).
* DNALYSIS biotechnology services
* Workshops and talks on request
* Winterton visits on Wednesdays
* Dietary management support groups held on Tuesdays at 10am at Essen Medical Centre. Booking is essential.
Clinical Psychologist
Silindile M Mchunu is registered with the Health Professionals Council of South Africa. She is in private practice with rooms at ESSEN Medical Centre as well as Estcourt Medical Centre. She completed her internship at Fort Napier Hospital and Townhill Hospital. After completion of her internship, she worked in the government sector as a Clinical Psychologist. She provides counselling, psychological assessments for children, adolescents and adults. Some of the services she offers include:
* Couples/ Marital Therapy
* Individual Psychotherapy
* Family Therapy
* Parent-Child Problems
* Pre-and Post HIV Testing counselling
* Coping with chronic illnesses
* Anxiety Disorders
* Depression and other Mood Disorders
* Grief Therapy
* Trauma Counselling
* Behavioural Problems
* Adjustment Disorders/Problems
* Cognitive Functioning Assessments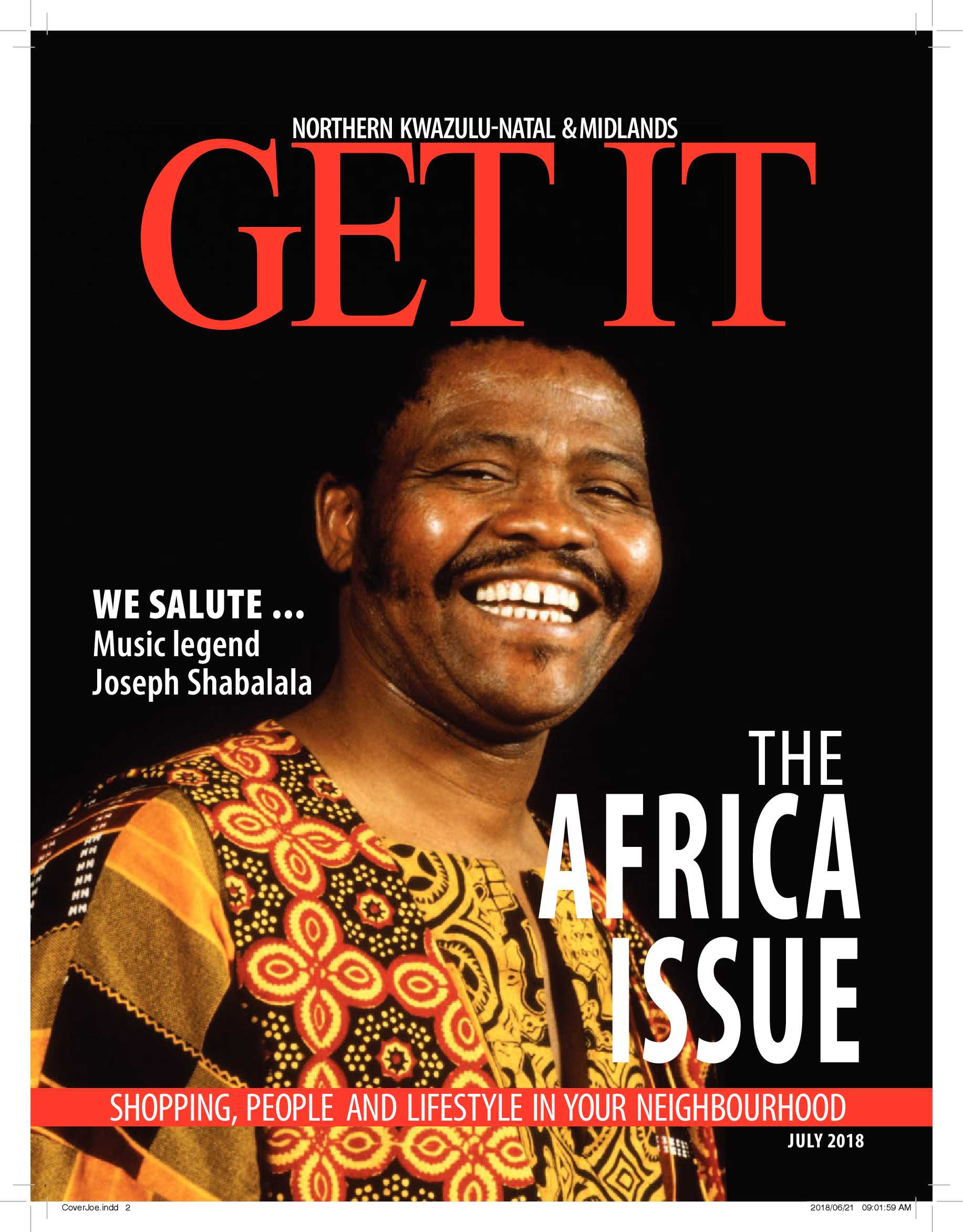 You could win a Cadbury Dairy Milk hamper!
Who doesn't love Peter Rabbit? Who doesn't love Cadbury Dairy Milk? Combine the two … and you've got our favourite Easter treat ever!
Win with Toeka se Mieliepap
Enjoy a healthy spin on a loved staple
Win a tipsy bar tending course
Stand a chance of winning an amazing full set of SVR Sun Secure
Summer days + total protection = safe fun in the sun
Stand a chance of winning an amazing voucher with Battery Centre
Top five battery myths debunked
Win your copy of 'Gister se oues'
Dance to the old tunes
Win with Royco
Enter this amazing competition to stand a chance of winning a handy Royco hamper
is a national brand of premium free magazines available in centres across the country.
to see other Get It magazines in the network.