The magic of science
Parents often tell their children that they can be whatever they set their minds to, but like Dundee's Jezal Juggan, girls sometimes think they are expected to choose certain careers and avoid others. When she finished school, she set off to study beauty, came back to Dundee and opened a salon. "I was building my life and taking it into the direction I thought I wanted to go, but there was something missing and no matter how I tried to ignore it, the hole in my life just got bigger." So she did what any driven young woman would do… she returned to varsity. Second time around, she decided to take the plunge and study Chemical Engineering.
I think we all aspire towards independence
"I was blessed with amazing parents. The way I see it is; God is my strength, my father is my motivation and my mother is my inspiration." She is serving her internship at the moment and soon she will start working on her degree in Chemical Engineering. "I feel fulfilled, it's hard work. When it comes to Chemical Engineering, if you're not tired, you're not doing it right!"
Her work took her away from her hometown to Newcastle, where she is currently working and doing her practical at a well-known chemical process plant. "I think we all aspire towards independence. Sometimes it's hard to be away from home, but anything worth achieving is always hard work." The only thing she regrets is that her father was not there to see the decisions that she made in life. "My father passed away when I was 18, just a couple of months after I left school. But I know he would have been so proud of me. Although he is gone, a part of him will always keep living in me. He was a wonderful man, he loved motorcycles and even founded the 'Desperados' motorcycle club in Dundee. It's perhaps comforting to know that he died doing something that he loved."
This driven young woman has many talents, she is just as beautiful as she is witty and smart. She took on modelling when she was just six years old and from the start, it was clear that this Dundee beauty was going places. "I won an Orange Grove beauty contest when I was six. I was involved in many beauty pageants from Miss KZN to Miss India KZN and I even tried my hand at the Miss South Africa pageant." While she has hung up her sash and said goodbye to the glamorous word of modelling, she learnt a lot from her days as a beauty queen. "I learnt to take the best from a situation and discard the rest, I learnt to hold my head up high and not allow competition to make me doubt myself. I learnt how to take care of beauty and youth while you have it and I've learnt how to be independent and confident in new situations. My modelling days was a learning curve and I wouldn't change that for the world."
It was perhaps modelling that made her think beauty was her true calling. "Beauty is something I am good at and I did enjoy it immensely. But when I started my life as a beautician, it just didn't feel right. My mother bought me a chemistry set when I was a young girl, one of those volcano sets and I was completely fascinated by it. I always thought it was a career more suited for a boy, but once I started studying, I got lost in the world of chemistry."
Being a chemical engineer is certainly not glamorous work. "I usually wear overalls to work, I get sweaty and dirty, and a chemical plant is not a place for Gucci shoes and Guess jeans. Our work can be very dangerous, you simply have to have your wits about you. The slightest mistake could have dire consequences."
Weekends is family time for this chemical engineer. "I love taking a drive to Dundee to see my mother and the rest of my family. Although I enjoy living alone, home is still where my mother is. I've learnt a lot from her. Thanks to her, I can prepare really delicious Indian dishes which is my favourite kind of food. When I'm on standby, I can't leave town to go see my family, but I've made amazing friends here. We are always busy under a bonnet, pimping or fixing up cars, as speed and sound is another one of my passions. Trying my hand at modifying cars is a hobby. Or when I'm lucky, a bunch of us will go fishing at one of the beautiful dams we have right here in our area. I always fish with my dad's rod."
When it comes to clubbing, this 23-year-old has no interest in late nights and wild parties. "I've been there, done that, but now I feel like I want to move on and live a more focused life. I would rather go horse riding than spend my time negotiating traffic to visit the fanciest restaurant or the best malls. As long as I have my faith, my family and my career, I know my life will always be good. I am truly grateful for the opportunities that I have been given in life. Looking back I wouldn't change a thing. I work hard, I love deeply, and the future is something I'm really excited about."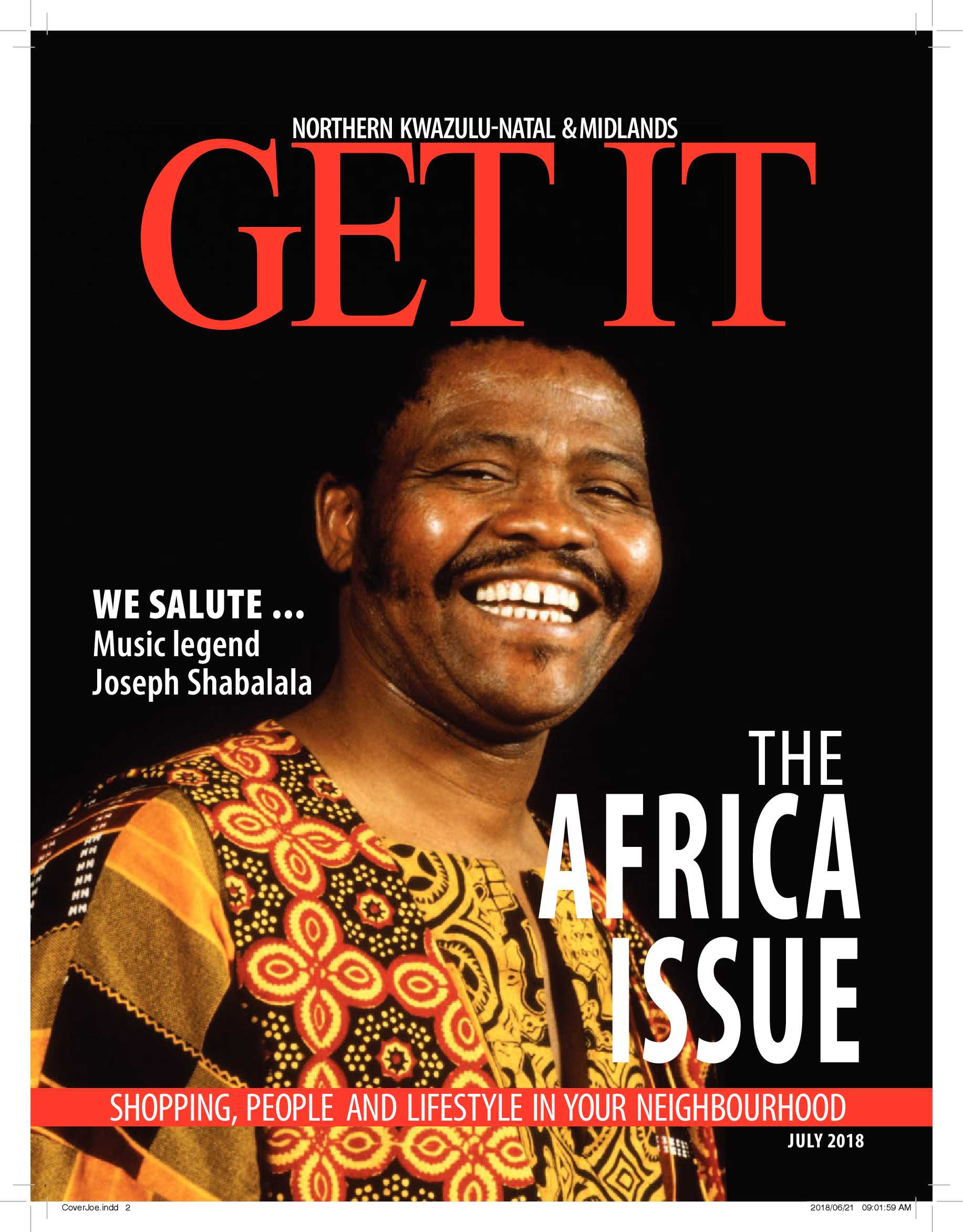 You could win a Cadbury Dairy Milk hamper!
Who doesn't love Peter Rabbit? Who doesn't love Cadbury Dairy Milk? Combine the two … and you've got our favourite Easter treat ever!
Win with Toeka se Mieliepap
Enjoy a healthy spin on a loved staple
Win a tipsy bar tending course
Stand a chance of winning an amazing full set of SVR Sun Secure
Summer days + total protection = safe fun in the sun
Stand a chance of winning an amazing voucher with Battery Centre
Top five battery myths debunked
Win your copy of 'Gister se oues'
Dance to the old tunes
Win with Royco
Enter this amazing competition to stand a chance of winning a handy Royco hamper
is a national brand of premium free magazines available in centres across the country.
to see other Get It magazines in the network.