Living the dream
How amazing would it not be to fly high above the ground among the birds, looking down at rivers that look like veins running across the earth? This is what Winterton local Greg Strydom gets to do every day. He is a helicopter pilot in the Drakensberg and while others can only dream of soaring with the eagles and vultures, he gets to do just that every day.
Ever since he was six years old and went on his first flight in a helicopter, his heart was set. "I grew up with the dream to fly helicopters; I wasn't interested in flying anything else. At school, I applied to the air force numerous times, but I wasn't successful. By the time I finished school, I felt like my dream of flying was never going to materialise.
Getting a commercial helicopter pilot's licence is an extremely expensive process and there was no way I would be able to afford it. I decided to carry on in the hopes that at some time, somehow a door would open up for me. And both my father and mother continued to encourage me not to give up on my dreams. It is amazing how things turn out, how the answer to your prayers lies in the most unsuspecting places."
Growing up, his family always stayed in the Berg outside Winterton. He went to primary school in Winterton and high school at Maritzburg College. After school, he returned home and started working at Dragon Peaks in their maintenance division.
"Dragon Peaks changed a lot of things for me. First of all, I met the owner, Brett Tungay, who has a passion for helicopters; the resort has a Chartering Company as well.
And when he came to know about my dream, he helped me make it a reality. It was hard work and it took some sacrifices, but it was all well worth it in the end."
It was a nerve-wracking experience
Looking back now, Greg will never forget the first time he sat in the cockpit of a helicopter about to pilot this massive bird into the air.
"It was a nerve-wracking experience. There is just so much to take in and at times you do wonder if you will ever get the hang of it, but as you familiarise yourself with all the controls, things just fall into place and it becomes second nature."
He met another very important person when he joined Dragon Peaks', and that is a young lady from Ladysmith by the name of Mellisa. "When we met, we instantly clicked and after a year and a bit, we got married. I've been at Dragon Peaks for nearly ten years and I'm really happy with the way things turned out."
Melissa works on the admin side of things, while Greg does all the flying at Westline Aviation. "We do scenic flights where we take tourists around to see the splendour of the Berg that you can only see from the air.
We also do VIP charters, we help in stock theft cases, adverts for television, as well as movies and then we do what we call 'Sling-work', which is moving heavy cargo. The cargo is suspended by a sling under the helicopter."
This driven pilot loves a challenge and is always making sure he has everything perfectly under control. "From a technical perspective, Berg flying is very challenging as there are a lot of elements to consider.
You have to know when it is safe to fly and when it is a better call to stay grounded. In August, we have days when the wind is just too strong, or if there is too much cloud coverage. I enjoy transporting cargo, but Berg rescues are also a firm favourite. It is satisfying to know that you could help save someone's life by doing something you are good at."
Greg is actually getting better all the time.
He has just recently achieved a big milestone in his career as a pilot. "I've reached 2000 flying hours. It took me almost nine years to get there, but it's a great milestone to have achieved."
The Strydoms are slowly but surely starting to think about moving on and perhaps venturing on to find more opportunities. "There are so many opportunities out there when it comes to flying. The only down side is that a lot of these opportunities are very harsh on relationships. My marriage is very important to me, so we will go when we find something that is right for us and our relationship."
As a pilot, you have to plot and plan beforehand; safety is key
There is more to flying than just the technical side. You get to experience beauty that you cannot see doing anything else, but beauty sometimes comes with the risk of danger. "As a pilot, you have to plot and plan beforehand; safety is key.
You carefully plan the route; take all the different factors into consideration before the blades ever begin to turn. Sometimes you are rewarded by the most spectacular views. In the mornings, the sun shines on the mountains and it almost looks like the mountain is glowing orange. I've always loved flying, I never thought of doing anything else, and over the years I've learnt to love it even more. It's true what they say; if you do what you love, you will never have to work a day in your life."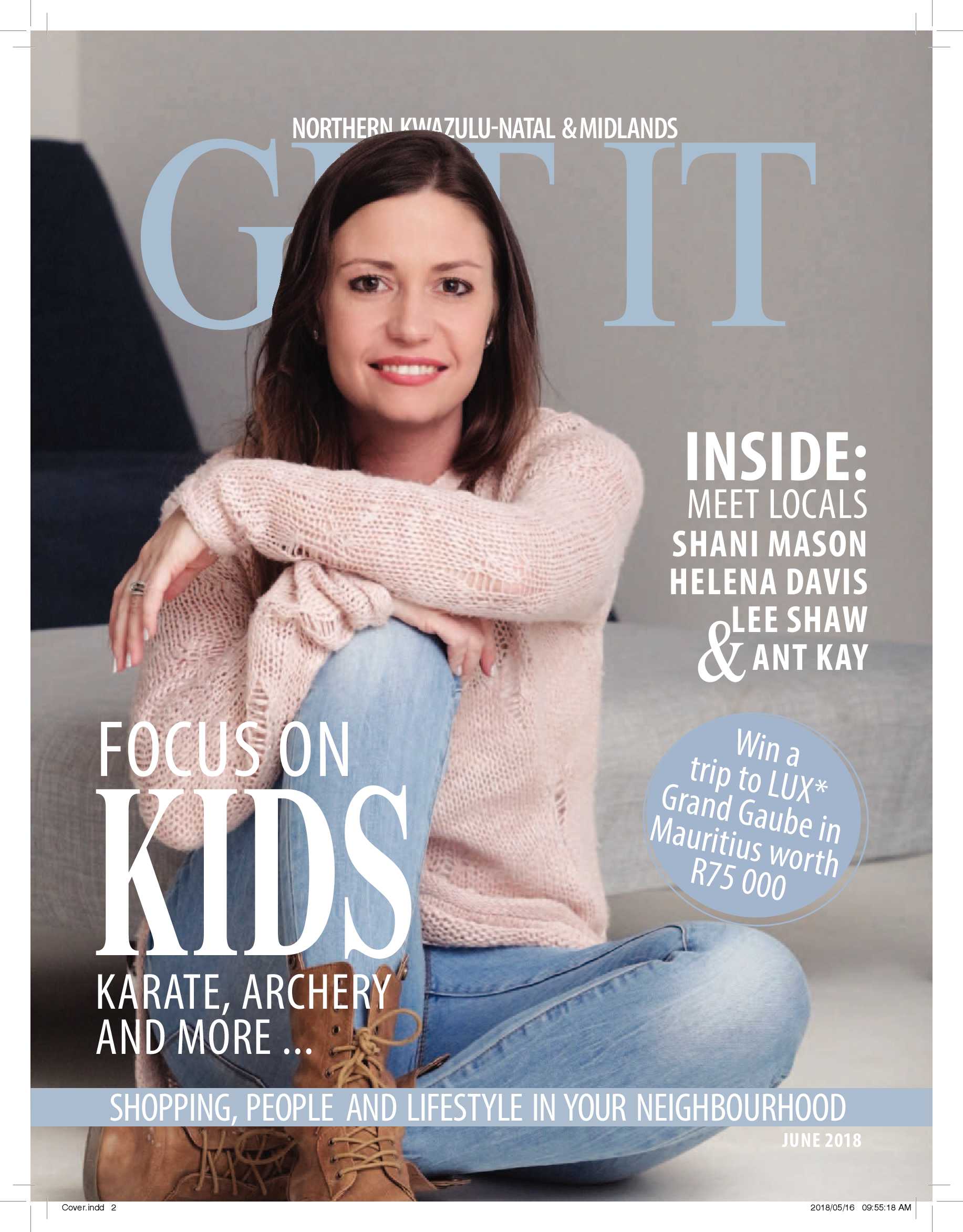 You could win a Cadbury Dairy Milk hamper!
Who doesn't love Peter Rabbit? Who doesn't love Cadbury Dairy Milk? Combine the two … and you've got our favourite Easter treat ever!
Win with Toeka se Mieliepap
Enjoy a healthy spin on a loved staple
Win a tipsy bar tending course
Stand a chance of winning an amazing full set of SVR Sun Secure
Summer days + total protection = safe fun in the sun
Stand a chance of winning an amazing voucher with Battery Centre
Top five battery myths debunked
Win your copy of 'Gister se oues'
Dance to the old tunes
Win with Royco
Enter this amazing competition to stand a chance of winning a handy Royco hamper
is a national brand of premium free magazines available in centres across the country.
to see other Get It magazines in the network.