A new Season
Over the years, Johan and Tanya de Jager have woven themselves into the very fabric of Newcastle. And after decades of living in what Johan calls the most amazing town in the country, they are bidding their beloved Newcastle a rather painful farewell.
Johan has worn many hats over the years, but he is most significantly known for being a competent lawyer. Tanya, like Johan, has been involved in many aspects within her community and will be remembered as a dedicated politician as well as a teacher.
"For me, life is broken up into seasons. There is a time to be young, study and build a career, then there is a time to work hard and leave some sort of mark on your community, raise children and build towards the next season of your life. And then there is the season we are about to enter, where you slow down and appreciate everything you have accomplished.
A time to enjoy our beautiful country and to spend more time with the people you love."
The couple will be leaving for Hermanus early this month, where they will finally 'come to rest' and live out their days loving each other more and more. "When you have children in the house and a full-time job, you have very little time to spend on your spouse. Now that our children have each gone their own way, we can spend more time getting to know each other again."
It is perhaps harder for Johan to say goodbye since Newcastle has been his home for 44 years. "Johan and I got married over 20 years ago. I am from Pretoria originally, but Newcastle has become my home. We raised our children here and this town has always been good to us; it will certainly be a sad farewell for the both of us."
Johan is a senior partner at a well-established law firm. "DBM Attorneys is the biggest 'plattelandse' law firm in Northern KwaZulu-Natal. I am so proud of what we were able to accomplish and this is due to the tremendous support from the community and the hard work of all who call DBM home." His charity work has seen him involved in numerous aspects of Newcastle's community. This has given him the nickname of 'Newcastle's unofficial Hoofseun' amongst his peers.
Before immersing herself in education, Tanya was a model. She took part in numerous modelling competitions and pageants around the country. She then dedicated the next 18 years to education as a teacher, before she turned her focus to charity.
She arranged many formal dinners and art exhibitions in aid of various charity organisations
"My father passed away at a very young age due to cancer. This really inspired me to get involved with Hospice. I had the pleasure of working with them on numerous fund-raising endeavours."
She arranged many formal dinners and art exhibitions in aid of various charity organisations. "I wanted to bring some city elements into fund-raising and the response from the community was amazing. Newcastle is such a dynamic community that loves to get involved and help others less fortunate."
Later on, she was also involved in marketing and finally politics. "I feel so fortunate that I could use the resources available to me to improve the lives of others. I learnt so much from politics."
It was hard for the couple to decide where they would settle down. "Newcastle is the best place in the world as far as I'm concerned. I always assumed I would live out my life here. But now that the time for retirement is upon us, we had to look closer to what we want out of life. Hermanus is located close to international airports which would make it easier for family visits.
Although we have been fortunate enough to travel the globe, it is now time for us to explore our own country and culture a bit more."
Both Johan and Tanya love the arts; they love culture and discovering their country. "There we are close to so many things we love, from opera, theatre, vineyards to the filled beaches and a rich coffee culture. We have made some amazing friends there already."
Everything we have accomplished and that we are is only by the unmerited grace of God
One thing Johan will miss the most about Newcastle is his 'playgroup'. "Our wives have dubbed our weekly pub lunches the 'playgroup'.
It's a group of good friends getting together and sharing our experiences. We solve the world's problems and drink a toast to our country and enjoy the delicious offerings from its fertile land. It is there that we have come up with ideas to benefit the town, where the wheel starts moving and fantastic plans come to life."
While they look forward to starting the next chapter, what is left behind is never easy. "Everything we have accomplished and that we are is only by the unmerited grace of God.
We are so fortunate to have been a part of this great town. And we are equally fortunate to have the opportunity to choose where we will spend the rest of our days. We might be leaving Newcastle, but this town will forever remain in our hearts and be a part of who we are."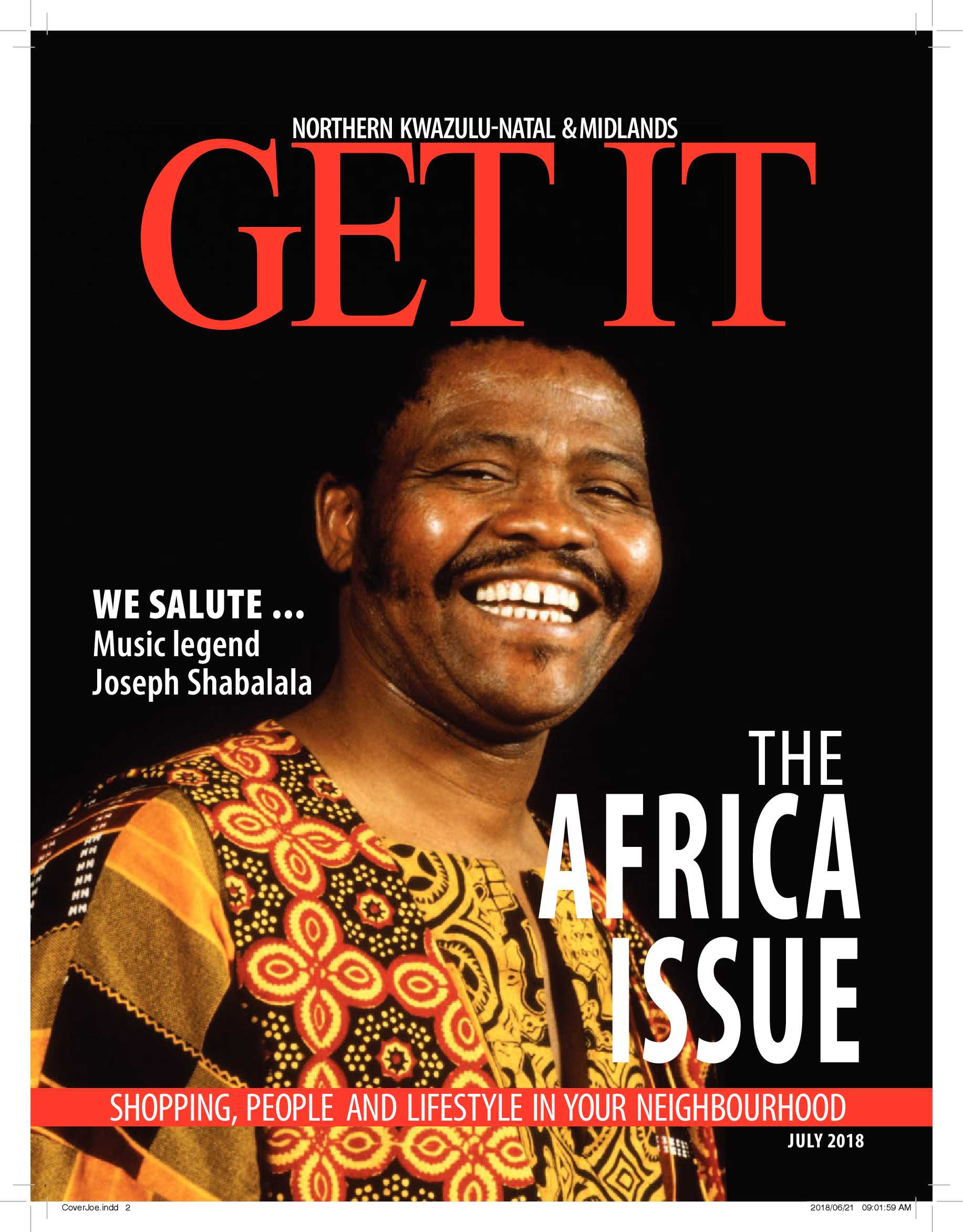 You could win a Cadbury Dairy Milk hamper!
Who doesn't love Peter Rabbit? Who doesn't love Cadbury Dairy Milk? Combine the two … and you've got our favourite Easter treat ever!
Win with Toeka se Mieliepap
Enjoy a healthy spin on a loved staple
Win a tipsy bar tending course
Stand a chance of winning an amazing full set of SVR Sun Secure
Summer days + total protection = safe fun in the sun
Stand a chance of winning an amazing voucher with Battery Centre
Top five battery myths debunked
Win your copy of 'Gister se oues'
Dance to the old tunes
Win with Royco
Enter this amazing competition to stand a chance of winning a handy Royco hamper
is a national brand of premium free magazines available in centres across the country.
to see other Get It magazines in the network.