Stand a chance of winning an amazing voucher with Battery Centre
You're late for a meeting. Jump into your car. And the batteries dead. It's happened to all of us. We think a quick jumpstart will sort out our problem. But from jumpstarting to recharging, there are loads of myths about car batteries. Battery Centre shares these top tips to prevent potentially dangerous and inconvenient situations.
 Myth: A battery should last for a certain amount of time.
Fact:  Battery structure is compromised over time as acid causes decay, so their 'life' isn't always precise. It depends on a number of factors like proper installation, climate, how often the car is used and whether the battery and car are maintained properly. You should properly check, service and recharge vehicle batteries, increasing battery life and reliability.
Myth: Batteries last longer in warm climates.
Fact:  Warm climates deteriorate car batteries due to water loss, heat distortion and increased corrosion. If you're in a warm climate, contact your local battery specialists to check your battery is in a full state of charge. Make sure you use a centre that stocks robust batteries that are more resistant to water loss, to ensure your battery lasts as long as possible.
Myth: A battery light means a flat battery.
Fact:  Drivers assume the battery light means the battery is flat. In reality, it means there's a problem with the car's charging system and the car is running on battery power alone. If you keep driving, the car will eventually break down – and it could damage your car's electrical system.
Myth: Driving a car after a jump start will recharge the battery.
Fact:  Many people are guilty of this error. In fact, no amount of driving will fully recharge a dead battery – not even idling the engine. The only way to restore a battery is with a battery charger. You'll also prevent wear, tear and save on fuel by using a charger to restore the battery to its maximum charge. After a jump start, it's advisable to visit your nearest battery specialist to get it checked and charged by experts.
Myth: A car battery will recharge when the car is off.
Fact:  Batteries have a natural self-discharge. What most people don't know is modern vehicle electronics draw power from the battery, even when the car is turned off. Over time, a battery discharges if the car isn't driven. The only way to combat this is to drive regularly or connect a maintenance charger.
Additionally, short stop-start trips, driving in extreme hot or cold weather, and leaving corrosion and loose terminals unchecked all contribute to battery drain. If you're going away for an extended period of time, ask a friend or family member to drive your car regularly.
Improper maintenance of your car battery will shorten its life span. Consult a battery specialist on how best to maintain your battery to boost battery life span and reliability.
Battery Centre specialists are always on hand to assist with regular battery care and reliable car advice. Details: To find your nearest Battery Centre and for more info, visit  www.battery.co.za or call toll free 0800 112 600.
 WIN: We're giving one lucky reader a voucher for a battery up to the value of R2 500,  with free installation at your nearest Battery Centre. To stand in line FILL IN YOUR DETAILS:
This competition is now closed
The competition runs from 17 October until 19 October 2017.
If you are an employee of Caxton (or of its shareholders, any of their subsidiaries, franchises, dealers or any company affiliated to its shareholders), or a family member or business partner of such a person, you are unfortunately automatically disqualified from this competition.
Entrants must be over 18 and be residents of SA.
A winner will be randomly drawn.
The prize is not transferable and cannot be exchanged for cash.
Winners will be notified via email or phone.
We will treat all personal information obtained through your entry as private and confidential.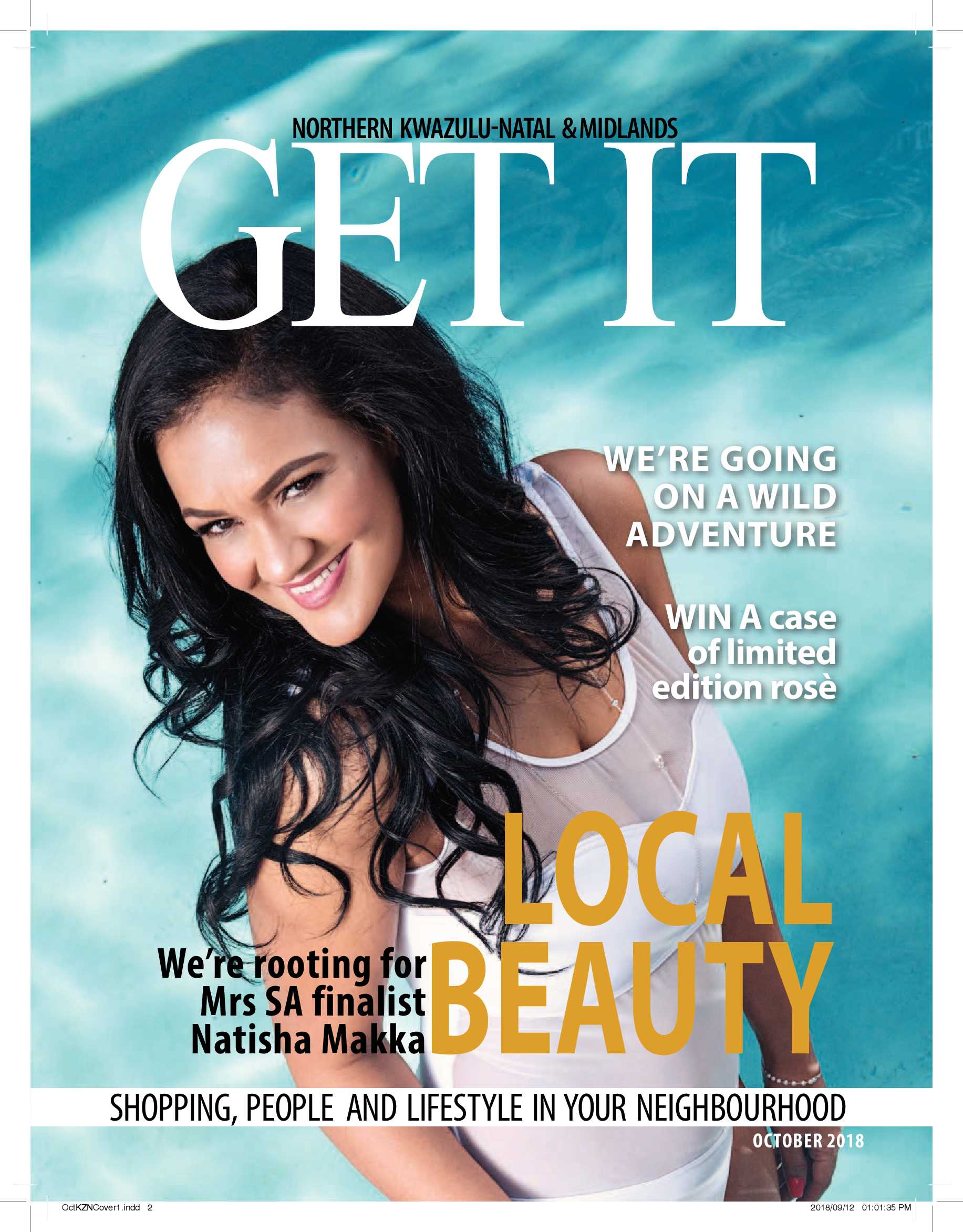 You could win a Cadbury Dairy Milk hamper!
Who doesn't love Peter Rabbit? Who doesn't love Cadbury Dairy Milk? Combine the two … and you've got our favourite Easter treat ever!
Win with Toeka se Mieliepap
Enjoy a healthy spin on a loved staple
Win a tipsy bar tending course
Stand a chance of winning an amazing full set of SVR Sun Secure
Summer days + total protection = safe fun in the sun
Stand a chance of winning an amazing voucher with Battery Centre
Top five battery myths debunked
Win your copy of 'Gister se oues'
Dance to the old tunes
Win with Royco
Enter this amazing competition to stand a chance of winning a handy Royco hamper
is a national brand of premium free magazines available in centres across the country.
to see other Get It magazines in the network.