Life is sweet
"It doesn't matter what diet you follow or for whatever reason you follow it. At some point, we all cheat. When people cheat, I want it to be with a delicious, great quality fudge treat. I want people to taste the love I have for fudge and enjoy it with me, with every bite they take."
Tasha Jardim is the face behind the very popular fudge brand Tasha's Fantastic Fudge. As most entrepreneurs could agree, the road has been long and hard for this Hilton local. "I was born to be an entrepreneur and I'm not scared of hard work. I will admit there were times when I wondered how we were going to pay the bills. Somehow it just always worked out."
It was perhaps a little harder for this Zimbabwean born woman, as she had a lot depending on the success of her business. "I've started up a business and closed it twice before. The third time I did it as a divorcee with no income and a young child depending on me. Failure was not an option."
Tasha's brand has become incredibly popular all over the country. "It took many weekends, late nights and early mornings exhibiting at expos and markets, promoting my fudge and getting the name out there.
She believes that the thing that makes her product different is what goes inside
My son Darryl actually came up with the name of our fudge. Many of the helping hands working for me now have been with me since the start."
She comes from a family who love the culinary arts, and when she settled on a career, she set off for Cape Town where she attended a culinary school. "I lived with my aunt and uncle while studying. My aunt loved fudge and made the most delicious fudge. I first tried my hand at fudge when I had to make a sweet treat as an assignment. I knew there was something very special about this creamy sweet treat."
Life took her on a rollercoaster journey from an inspired Cordon Bleu Chef who was married with big dreams to a divorced single mother. "I returned to Pietermaritzburg where I still had the support of my parents. I found a job at a local school as the catering manager. At least I got to work with food and that really makes me happy. I even baked fudge at the school! Everyone loved it. Not long after that I was offered an even better position, but I never got to take it.
That afternoon I had a terrible accident in the kitchen. I ended up with a couple of crushed fingers, and I decided that I would change my life. I resigned with 10 regular fudge customers; I took a leap of faith. Just a short while later, I got so busy that I had to employ people to help."
She believes that the thing that makes her product different is what goes inside. "I use real butter and the best ingredients. I don't use artificial flavourings at all. I started adding flavours to the fudge when I got a request to do Amarula flavoured fudge as wedding favours.
As the business grew, so did the variety of flavours."
For over 13 years, she operated her business out of her home. "Darryl found it difficult at times. He was a teenager and the fudge was taking over the whole house. It was in 2010 that we got our first premises.
That was also the first time I knew that we were going to be all right and the business was going to be a success. We started small, but we grew every day, just like we are still doing. As the brand became more popular, my competition started copying my ideas. But competition is like castor oil. At first it makes you sick, but then it makes you better. I think with their help, I've managed to grow in leaps and bounds."
Darryl went off to varsity, where he studied finance and economics. "The two of us have been through a lot together, but I wouldn't change a thing. I'm so proud of my son and how he has supported me through the years. He got a really wonderful job and his work has taken him to Dubai, where he met a lovely young lady in marketing.
Turns out she is not just a South African, but she is also from KZN. The two of them recently got married here."
The people who work at the factory are not just workers to her, they are family. "Some of them have come a long way with me. I've gotten to know them very well, and we are there for each other.
At this stage, our small business employs 16 people."
There is no such thing as an overnight success
Her advice to any aspiring entrepreneur is to work hard and be patient. "There is no such thing as an overnight success. If you do something you are really passionate about, it will still be very hard, but time has a way of toughening you up.
Getting out of bed in the morning and facing the day is a joy for me."
Her baking is becoming an international phenomena. "We are exporting and I have meetings lined up to take the product to even more countries.
I want my product to be the global leader in fudge. I am an entrepreneur, I have my dreams and I am not about to dream small, I never have and I never will."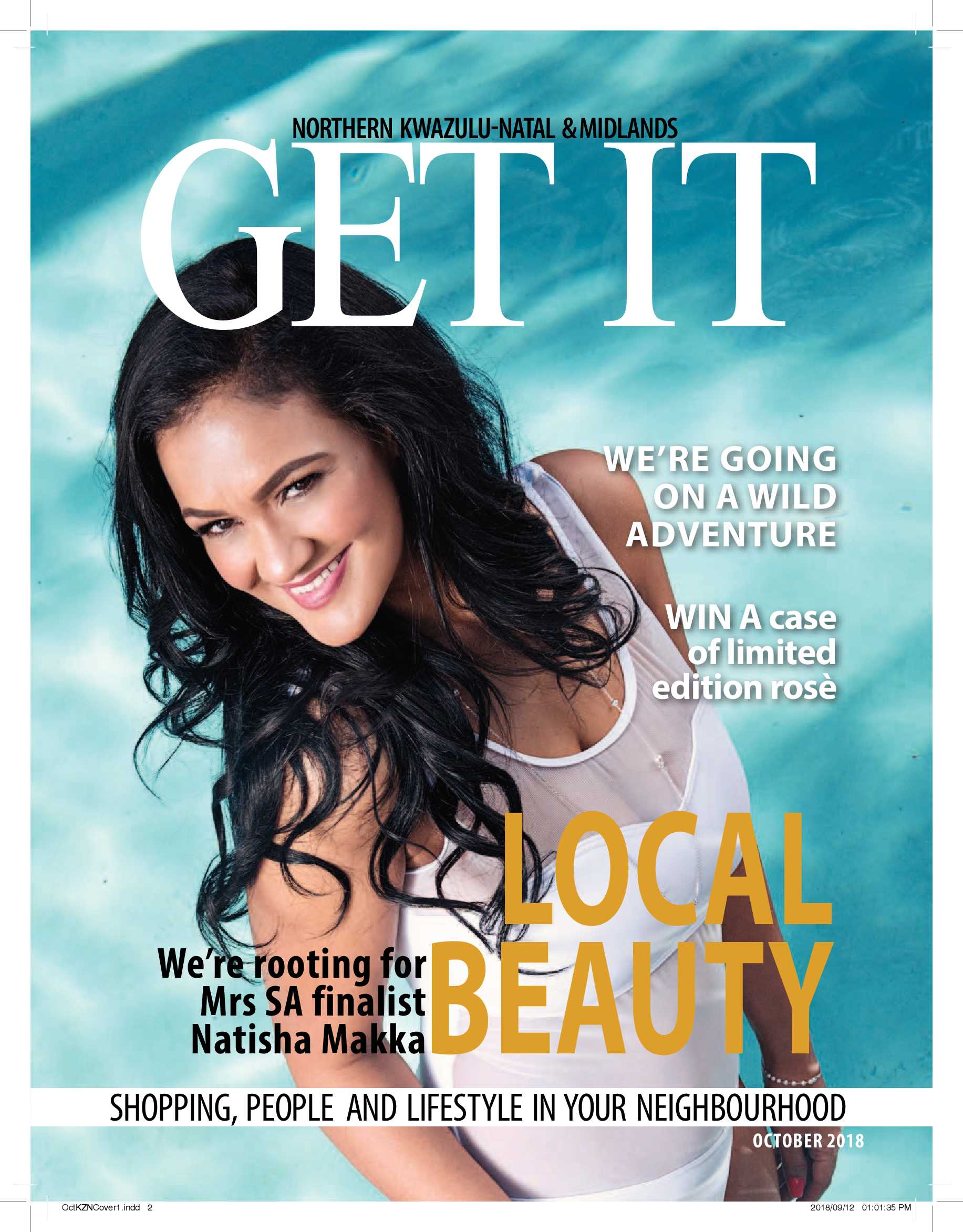 You could win a Cadbury Dairy Milk hamper!
Who doesn't love Peter Rabbit? Who doesn't love Cadbury Dairy Milk? Combine the two … and you've got our favourite Easter treat ever!
Win with Toeka se Mieliepap
Enjoy a healthy spin on a loved staple
Win a tipsy bar tending course
Stand a chance of winning an amazing full set of SVR Sun Secure
Summer days + total protection = safe fun in the sun
Stand a chance of winning an amazing voucher with Battery Centre
Top five battery myths debunked
Win your copy of 'Gister se oues'
Dance to the old tunes
Win with Royco
Enter this amazing competition to stand a chance of winning a handy Royco hamper
is a national brand of premium free magazines available in centres across the country.
to see other Get It magazines in the network.