A healing haven
At Akeso Psychiatric Hospital in Pietermaritzburg, they believe in healing through a commitment to change. This psychiatric hospital is made up of multi-disciplinary teams, all working together to bring about healing. They assist in the treatment of many conditions like depression, bipolar mood disorder, substance use disorder, disorders associated with adolescence, anxiety disorders, trauma and stress related disorders, mental health issues related to aging and eating disorders. Akeso Psychiatric Hospital is a voluntary establishment where people who want a chance at a better life and to free themselves from their conditions come for the best care. Daily group therapy sessions take place with qualified occupational therapists and psychologists.
This allows for an open discussion in a group setting. One-on-one sessions with the psychiatrist also take place on a daily basis where thoughts and feelings are revealed and issues are brought to light.
a healing breakaway experience
Hospital Manager Nerasha Singh says that patients benefit from expressing their innermost thoughts and feelings with trained professionals, whether it is in a group situation, one-on-one or in family therapy. "In addition, we have qualified doctors and nurses ready to assist the patients at any time. People are not treated like prisoners here.
Our patients have less of a hospital experience and more of an escape, a healing breakaway experience."
At Akeso Psychiatric Hospital, the road to recovery is not simply letting go of the condition, it is also learning to live without this constraint. This is why they have therapy sessions focusing on coping mechanisms in future. "Healing means changing your lifestyle and your mindset. It might sound like a daunting task, but that is why we are here.
We give our patients the tools that they need in order to assist with their problems and to take control of their lives."
The walls in the dining hall are decorated with motivational messages. "It is important for those trying to rise above their situation to stay positive. We have motivational messages in the garden areas. They need to see it and be surrounded by positivity." The dining hall is where all meals are served, unless a patient is physically unable to get out of bed. The meals are planned by a qualified dietician.
"Our hospital does not look like a hospital, and there is a good reason for that. Hospitals sometimes scare people, it's clinical and cold. Our hospital is warm and inviting.
Time outside in one of the beautiful gardens on the premises soaking up the sunshine and breathing in the fresh air is part of the wholesome atmosphere we create for our patients. In the afternoons we have yoga classes, aerobics and other exercises. We encourage sport as well as art. We have a craft room where patients can paint or do mosaics."
Akeso Psychiatric Hospital is a secure facility with security guards guarding the gate and grounds around the clock where patients can enjoy peace and quiet without fearing outside dangers.
There are 58 beds in the hospital, with male and separate female rooms as well as private rooms. En-suite bathrooms and air conditioning ensures that patients are completely comfortable.
"We have a phenomenal success rate. When they arrive here, they are normally in a very bad place in their lives.
With professional help and care, we see them leave here with a new lease on life."
Akeso Psychiatric Hospital is covered by most mainstream medical aids for a period of 21 days. "It might seem like a short time, however we have a multi-disciplinary team working with our patients throughout the day, following a very specific programme, we get the healing process off to a fantastic start.
With ongoing after-care, any patient that wants to change their lives has every resource they need available to them." There is an Alcoholics Anonymous group, Narcotics Anonymous as well as a TAG programme that runs on Saturdays completely free of charge.
"Our future plans is to open an adolescent unit, which focuses on children between the ages of 12 and 18. We are very excited about this, as treating problems at their onset is the key to a healthy body and mind."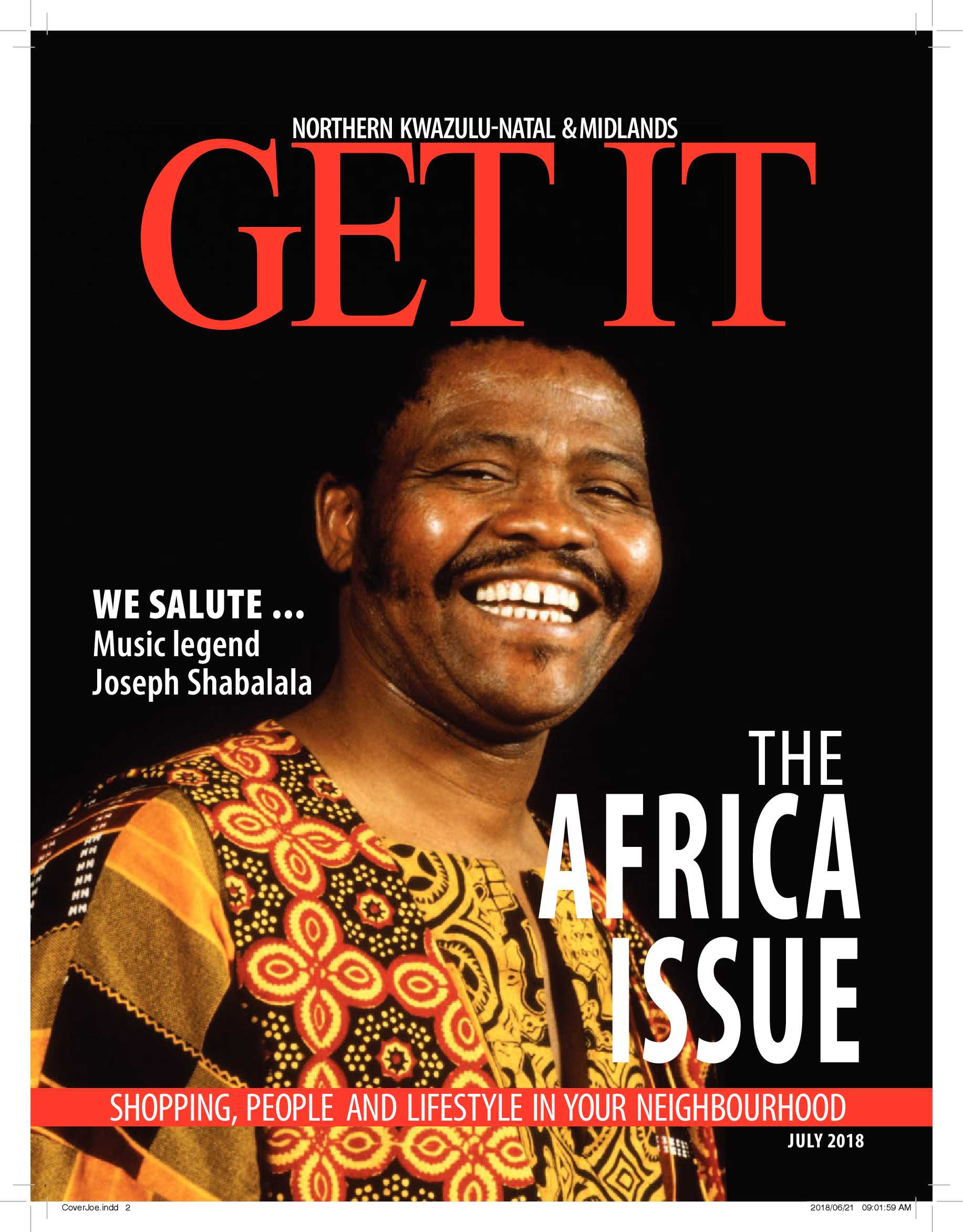 You could win a Cadbury Dairy Milk hamper!
Who doesn't love Peter Rabbit? Who doesn't love Cadbury Dairy Milk? Combine the two … and you've got our favourite Easter treat ever!
Win with Toeka se Mieliepap
Enjoy a healthy spin on a loved staple
Win a tipsy bar tending course
Stand a chance of winning an amazing full set of SVR Sun Secure
Summer days + total protection = safe fun in the sun
Stand a chance of winning an amazing voucher with Battery Centre
Top five battery myths debunked
Win your copy of 'Gister se oues'
Dance to the old tunes
Win with Royco
Enter this amazing competition to stand a chance of winning a handy Royco hamper
is a national brand of premium free magazines available in centres across the country.
to see other Get It magazines in the network.