Sometimes you just need cake
Jessica Le Roux is a baker who adds a secret ingredient to everything she bakes, from creamy cakes to macarons to mince pies. It's not just the smooth taste of real butter or the fresh ingredients. She says it's the sheer love she has for baking that makes everything she bakes taste extra delicious. "Baking was always a hobby, but circumstances led me to bake full-time. In hindsight, it really was the best thing that could have happened for me."

Jessica moved to Winterton in September last year when a natural disaster forced the Le Roux family to make drastic changes. "Knysna has been my home for most of my life. It's an amazing part of the country; I can go as far as saying that Knysna has a magical beauty. We enjoyed a wonderful sense of community there. And best of all… the elephants. An elephant is by far my favourite animal, so enormous, majestic and delicate."
She met a chef named Hendrik through mutual friends eleven years ago. "I think it was probably love at first sight for us. Hendrik was a well-respected chef, a leader in the world of fine dining. He was the head chef at a leading hotel, but his true passion was cured meats. It started off as a hobby, but later he dedicated all his focus to meats. We got married in 2013 and two years later, we welcomed Jared into our little family.
A bubbly little soul with a crazy love for macarons."

She entered the working world as a secretary; at first she worked at a hotel as the general manager's assistant. And later at a school as the principal's personal assistant. "I worked at a few places before I found the place where I felt completely at home and comfortable. It was really hard for me to leave my work, but our family needed a change."
Knysna was engulfed in a blazing inferno in June last year, killing seven people and leaving hundreds of homes in ruin. "I remember the gale force winds sweeping over Knysna. I was busy baking when my family started phoning me and telling me to evacuate. The flames were coming over the hill just behind our house. Just imagine having to decide what to take and what to leave behind. I grabbed some of Jared's favourite toys and all our important documents, some clothes and of course Hendrik's meat. Driving away from home, I remember looking in the rearview mirror at our house, wondering if I would ever be able to go home again or would the flames swallow everything we worked for our whole lives."
The Le Roux family were among the lucky ones and Jessica believes it is not simply a coincidence, but rather divine intervention. "A friend of mine told me that the devastation of the fire missed my house and a few houses around ours, and the pattern of the saved houses looked like angel wings. It was a close call for the young family, too close for comfort.

"It was a difficult time for everyone."
This made the Le Roux family re-think their lives. "Hendrik had been talking about moving to Winterton, where his family owns an agricultural services business. After the fires, we decided that we were not going to wait any longer. When we arrived in Winterton, I already had cake orders that same weekend. We have only been here a couple of months and I've done lots of cakes, biscuits, mince pies and macarons."
She remembers her first attempt at baking.
Jessica and her grandmother 
"It was my gran's flapjacks and they came out perfect. My gran is my best friend, she is an incredible woman. I was lucky enough to be surrounded by amazing women as I grew up. I have so much appreciation for my mother. She was a single mom who gave so much of herself for us to have the best and I think she did an excellent job. My brother and I turned out to be pretty great adults."

Baking is not something you master overnight. "I'm still learning every day. I'm a big fan of technology and how easy it makes getting inspiration and finding new ways to make the classics. I've even started a Facebook page called JessiCakes.
While I enjoy baking, decorating is my favourite. I totally get into a ridiculous 'cake zone.' I've been through it all with baking, I've dropped cakes, destroyed cakes, forgot to add key ingredients, but that's how you learn.
I was super lucky when I tried macarons for the first time, I nailed it perfectly. I had to do my happy dance to celebrate!"
Leaving her family behind in Knysna was the hardest thing she has ever done, but closing that door opened a completely new door for her.
Jessica's Valentine's sugar cookie recipe
Ingredients:
* 125g unsalted butter (I prefer to use salted butter in all my baking)
* 125g castor sugar
* 1 medium egg
* 1 tsp vanilla essence (I love vanilla so I add a dash more)
* 250g plain flour
Method
• Beat the softened butter and sugar together until light and creamy
• Add the egg and vanilla essence and mix together
• Sift half the flour into the bowl and mix it in, sift in the other half and mix again
• Mix or knead the dough until smooth, wrap in clingwrap and let it rest in the fridge for half an hour.
• Preheat oven to 180°C
• Roll out the dough on a lightly floured surface till about 5mm thick
• Cut out desired shapes.
I will be using hearts for Valentine's Day
• Place on a baking tray (lined with baking paper or you can use Spray & Cook)
• Bake for 10 – 15 minutes until light golden brown
• Allow to cool completely before decorating
• Decorate as desired – for these Valentine's cookies, I melted white chocolate and added red food colouring.
Contact Jessica at 082-4855811 or email her at aka_jessk@yahoo.com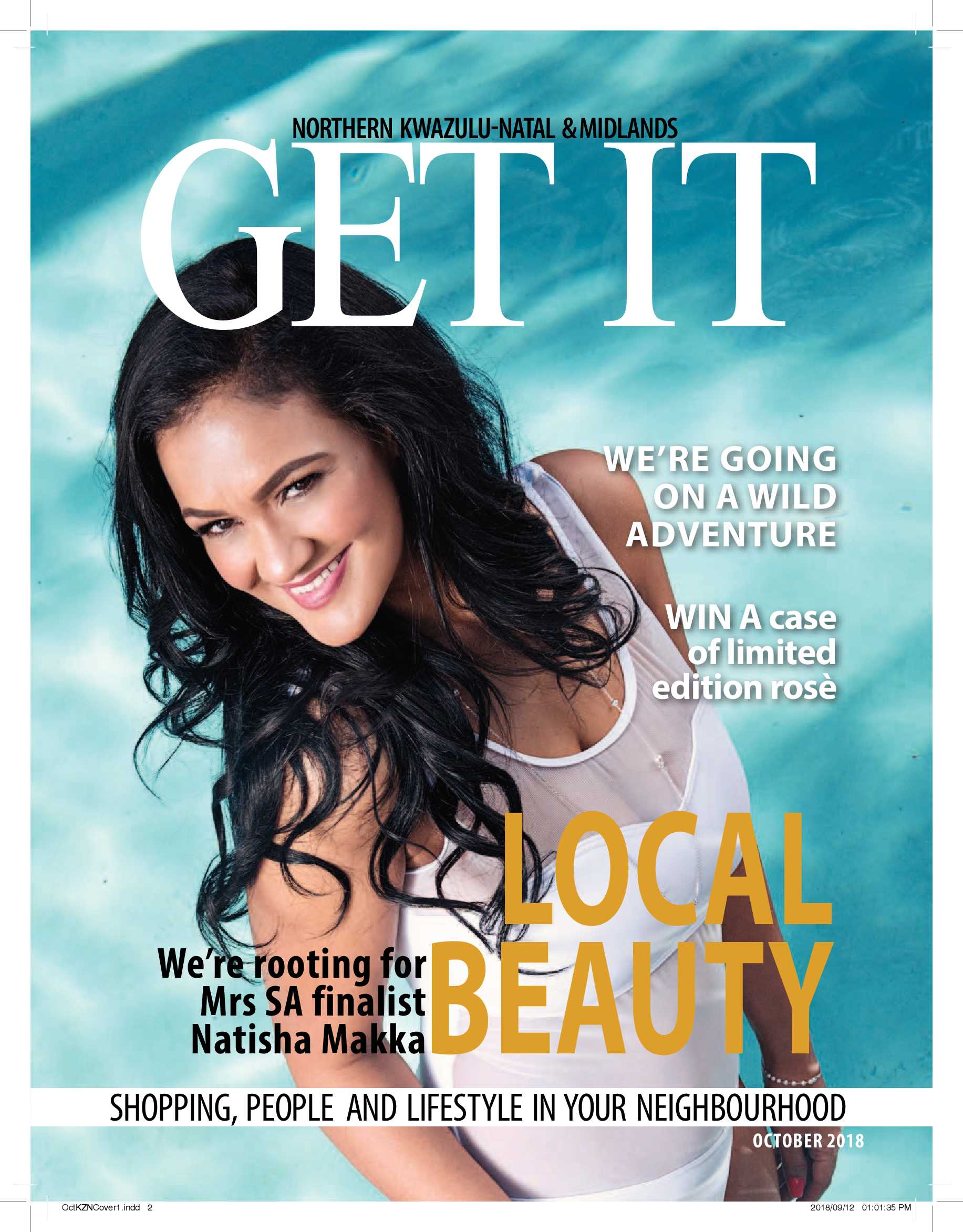 You could win a Cadbury Dairy Milk hamper!
Who doesn't love Peter Rabbit? Who doesn't love Cadbury Dairy Milk? Combine the two … and you've got our favourite Easter treat ever!
Win with Toeka se Mieliepap
Enjoy a healthy spin on a loved staple
Win a tipsy bar tending course
Stand a chance of winning an amazing full set of SVR Sun Secure
Summer days + total protection = safe fun in the sun
Stand a chance of winning an amazing voucher with Battery Centre
Top five battery myths debunked
Win your copy of 'Gister se oues'
Dance to the old tunes
Win with Royco
Enter this amazing competition to stand a chance of winning a handy Royco hamper
is a national brand of premium free magazines available in centres across the country.
to see other Get It magazines in the network.