An exciting voyage
Take a second to imagine a life where the view from your office window changes. Sometimes it's the glaciers at the Arctic, sometimes it's the sights and sounds of Hawaii or some exotic tropical island and other times it's nothing but the deep blue sea. Doesn't that sound like a dream job?
This is just another day at the office for Newcastle-based Etienne Claassen. "My work takes me all over the world. I work in a team of electronic technicians who maintain the equipment of research scientists. We travel all over the world collecting data and doing research that gets used in various ways by people all over the world. The scientists are leaders in their respective fields of research. While I might not be a scientist, spending so much time around them has taught me so much about topics people usually hardly think about."
He was raised in Ladysmith, where some of his family still live, before moving to Newcastle. There, he joined the police force, where he worked for many years. He ended up working as a crime scene analyser. One of his colleagues was called to process a scene of an accident and when he arrived, he discovered to his horror that the deceased were close family friends.
"I never wanted to experience something like that. It made me rethink my career. I changed my field of expertise and ventured into two-way radios in the police. This took me all over the country, as well as a five-month stay in the Congo. It was hot there! I remember asking someone if they ever experience seasons over there. His reply was yes, two, wet and dry." Etienne's life changed when he received an unexpected invitation. "A friend of mine phoned me and asked if I wanted to go to Hawaii. I have a wife and two young children, so I laughed it off and said no thanks. When I told my wife, she encouraged me to go for it. So I took a leap of faith and before long I was working for the Texas A&M University on a research ship."
Life on board the ship is not as glamorous as one would expect.
"When I leave home, I am gone for two months at a time. We work 12-hour shifts and my shift normally starts at midnight and ends at noon. Some days are really hectic, while others are calm."
Living on such an enormous ship that travels all over the world comes with its challenges. "When we work in the Arctic, the sun is still shining at midnight. The time between sunset and sunrise is about an hour or two, we are never in darkness. I've never been scared on the ship. We have had days of terrible storms where we quite literally just ride out the storm, and days where the ocean is calm and looks like a mirror. Life on the ship is very organised; we have cleaning crews who do laundry and general housekeeping, there are brilliant chefs who make sure we eat like royalty. We even have pastry chefs who prepare delicious treats. The type of food depends on what the crew asks for and also what nationality the chef is. We had a Portuguese chef once and he prepared traditional Portuguese meals. I really enjoyed that. There are about seven South Africans in my team and five on the other team, so we have asked for some local cuisine like bobotie and melktert. Curry is a firm favourite and we have even had a few bunny chows on board."
Their team works two Christmases on and two off. The chefs go out of their way to make the meals special for those on board.
"They spoil us with exotic foods like seafood and caviar; they really pull out all the stops for us on Christmas."
During the more quiet days, Etienne keeps himself busy making instruments.
I couldn't have done this without having such a strong, independent supermom at my side
"I've been working with wood since childhood. I always helped my dad while he was busy with some sort of carpentry project. I remember seeing a banjo for sale during one of our coastal stops. I was taken by this amazing instrument, but it was expensive and poor quality, so I thought I would just make one myself. It took me a total of three years to complete the banjo, since work and other responsibilities just kept me so busy. After that, I worked on a ukulele, which is a small Hawaiian guitar, and my daughter has now asked me to make her a violin. I'm a bit intimidated by the thought, but as soon as I start, I'm sure it will all fall into place." When his two months are over, he returns home to spend two months with his family.
"My wife Carmen is the backbone of our family. When I come home, I help where I can, but she is the captain of our ship at home. Carmen is a pharmacy assistant, but since I'm away so much, she works on a casual basis to make sure she spends as much time with our two children as possible. Both of them are very active, so between sports and music classes, she really has her hands full. I couldn't have done this without having such a strong, independent supermom at my side."
When it's holiday time, while he is off, the family makes a point of going away together.
"I want to spend as much time with them as possible. Sometimes they will meet me in Mauritius or New Zealand, where we spend some time on holiday before returning home. And other times we go camping in the mountains. However, I'm not really excited to go on beach holidays. I see the ocean every day, so when I come home, I want to see something else. " Etienne plans to continue sailing the world for many years to come, but home will always be Newcastle.
Many people believe the grass is greener on the other side
"Many people believe the grass is greener on the other side. I've been all over the world and I know there are problems everywhere, not just in South Africa. In comparison to other countries, I've realised that especially food is very expensive in other countries compared to here. I think we don't realise what we actually have. I feel fortunate to have such an amazing job, wife, children and family, country; what more could a man ask for?"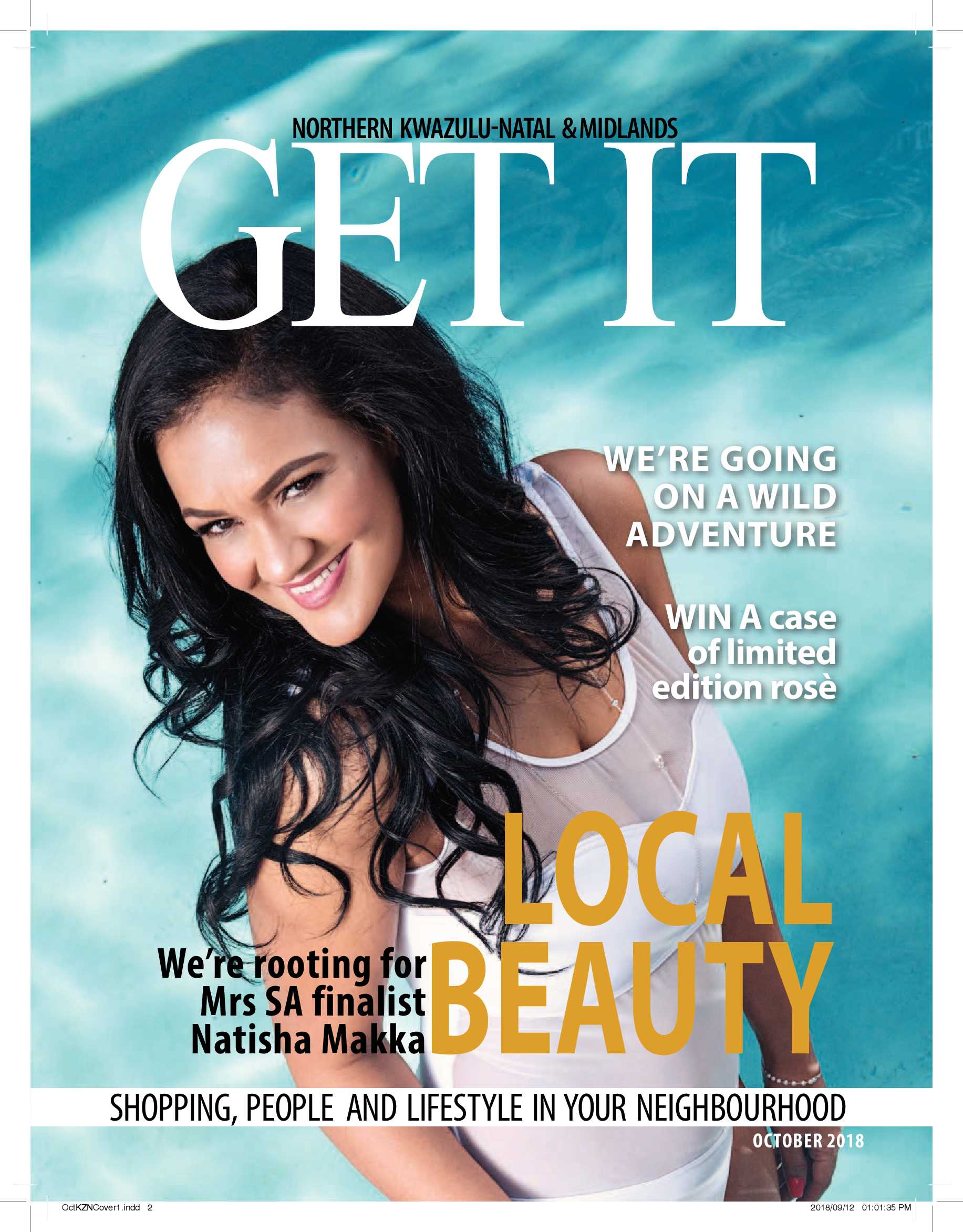 You could win a Cadbury Dairy Milk hamper!
Who doesn't love Peter Rabbit? Who doesn't love Cadbury Dairy Milk? Combine the two … and you've got our favourite Easter treat ever!
Win with Toeka se Mieliepap
Enjoy a healthy spin on a loved staple
Win a tipsy bar tending course
Stand a chance of winning an amazing full set of SVR Sun Secure
Summer days + total protection = safe fun in the sun
Stand a chance of winning an amazing voucher with Battery Centre
Top five battery myths debunked
Win your copy of 'Gister se oues'
Dance to the old tunes
Win with Royco
Enter this amazing competition to stand a chance of winning a handy Royco hamper
is a national brand of premium free magazines available in centres across the country.
to see other Get It magazines in the network.