Taking the road less travelled
Mpophomeni is a small township in Howick; this is where something very special happened which changed the lives of everyone who calls Mpophomeni home. We met up with a member of the Mpophomeni Conservation Group, Nikki Brighton, who told us about her journey with some amazing women in the township and how they have embraced change and transformed their surroundings.
"The Mpophomeni Conservation Group gives a voice to strong people in this community to help them improve the lives of everyone."
Nikki has recently published a cook book with the help of sponsors N3TC. She feels that this book is a tribute to the hard work that was already done by the dynamic women of Mpophomeni. "Ntombenhle Mtambo had a dream of turning a vacant plot of land in the community into a vegetable garden. At that stage, the plot of land was basically an informal dump site. After many years of begging the municipality to make the land available to her, she finally succeeded and now, with lots of hard work, it is a beautiful permaculture garden."
 As individuals, we pour our strengths into the Ibhodo Iesizulu (the Zulu pot), mix it all up and magic is the final product
Nikki has a passion for helping others and contributing to the community. "I've been involved in many NGOs. Mpophomeni Conservation Group consists of strong, resilient women (and men) who don't fit into any particular 'box'. As individuals, we pour our strengths into the Ibhodo Iesizulu (the Zulu pot), mix it all up and magic is the final product."
When the garden was officially opened and the ripe veggies swelled out of the soil, the group invited their sponsors for a picnic to enjoy the garden with them. It is there that the idea was born for a cook book. "The book is called Mnandi a Taste of Mpophomeni. The recipes are based on the seasons according to the types of food available in everyone's gardens during that time."
This Howick local describes herself as something of a food activist. "I truly believe that through our journey on this planet, we should not take more than we need, we should live simply. I'm a vegetarian and it taught me to appreciate vegetables, to live lightly and locally."
Passionate people inspire me
It's her passion for simple living that drove her to get involved in promoting the Midlands Barter Markets. "Instead of money changing hands, fresh, healthy produce and crafts are joyfully and generously shared. "
She is inspired by the people of Mpophomeni, especially those people who refuse to climb into some stereotypical box. "Passionate people inspire me, for instance Penz Malinga. She is an animal rights activist and it's hard to be that in a township, but she won't let controversy stand in the way of fighting for what she believes in. Mr Mtshali, who needed an income after being retrenched , decided to grow veggies. Now he works in the garden until noon, then he sells to his community on the side of the road in the afternoon. When Mrs Maseka retired, she decided that she never wanted to see a hungry child again, so she feeds masses of children every day. These people inspire me!"
The money made by the cook book is ploughed back into the community. "We always knew that we were doing this for the community. So when we sat down to discuss what we would be doing, we knew straight away that it had to be something people wouldn't be arguing about and that everyone could benefit from. That's when we decided to get free WIFI for Mpophomeni."
Nikki is a writer/blogger who writes about environmental issues, food, people and travel, especially the KZN Midlands, which is not just where she lives, but also where her heart is. "I'm a very eager member of the Slow Food Movement. I recently participated in their Eat Local Challenge and blogged and Instagrammed about what I ate. This can inspire others to find and prepare local food deliciously. I believe that you don't influence people, you merely inspire people who are already on a similar journey."
Another interesting hobby of hers is to crochet. "We did some yarn bombing, where we dressed up traffic lights in colourful crochet. People asked why we decided to do it. The answer is simple: We all need to smile! After a few months, we took the strips down and sewed them together to make a massive blanket that we donated to charity."
And if that wasn't enough, she is also involved in the Annual 'Trashion Show' where youngsters can get creative and make fashion out of waste materials. "Our next Trashion Show is June 9. This year we have over 200 youngsters taking part. The creativity of the learners is completely inspiring."
To see what Nikki blogs about, here are a few addresses to follow: midlandsmosaic.wordpress.com, darglelocalliving.wordpress.com, plantabundance.wordpress.com, mpophomeniconservationgroup.wordpress.com.
We have two copies of this amazing, local book up for grabs. All you have to do to stand a chance of winning fill in the form bellow:
Alternatively, you can get your hands on a copy of Nikki's book by emailing her at mnandi@cowfriend.co.za or calling her on 083-473-3074.
This competition has expired
The competition runs from April 13 to April 26 2018 .
If you are an employee of Caxton (or of its shareholders, any of their subsidiaries, franchises, dealers or any company affiliated to its shareholders), or a family member or business partner of such a person, you are unfortunately automatically disqualified from this competition.
Entrants must be over 18 and be residents of SA.
A winner will be randomly drawn.
The prize is not transferable and cannot be exchanged for cash.
Winners will be notified via email or phone.
We will treat all personal information obtained through your entry as private and confidential.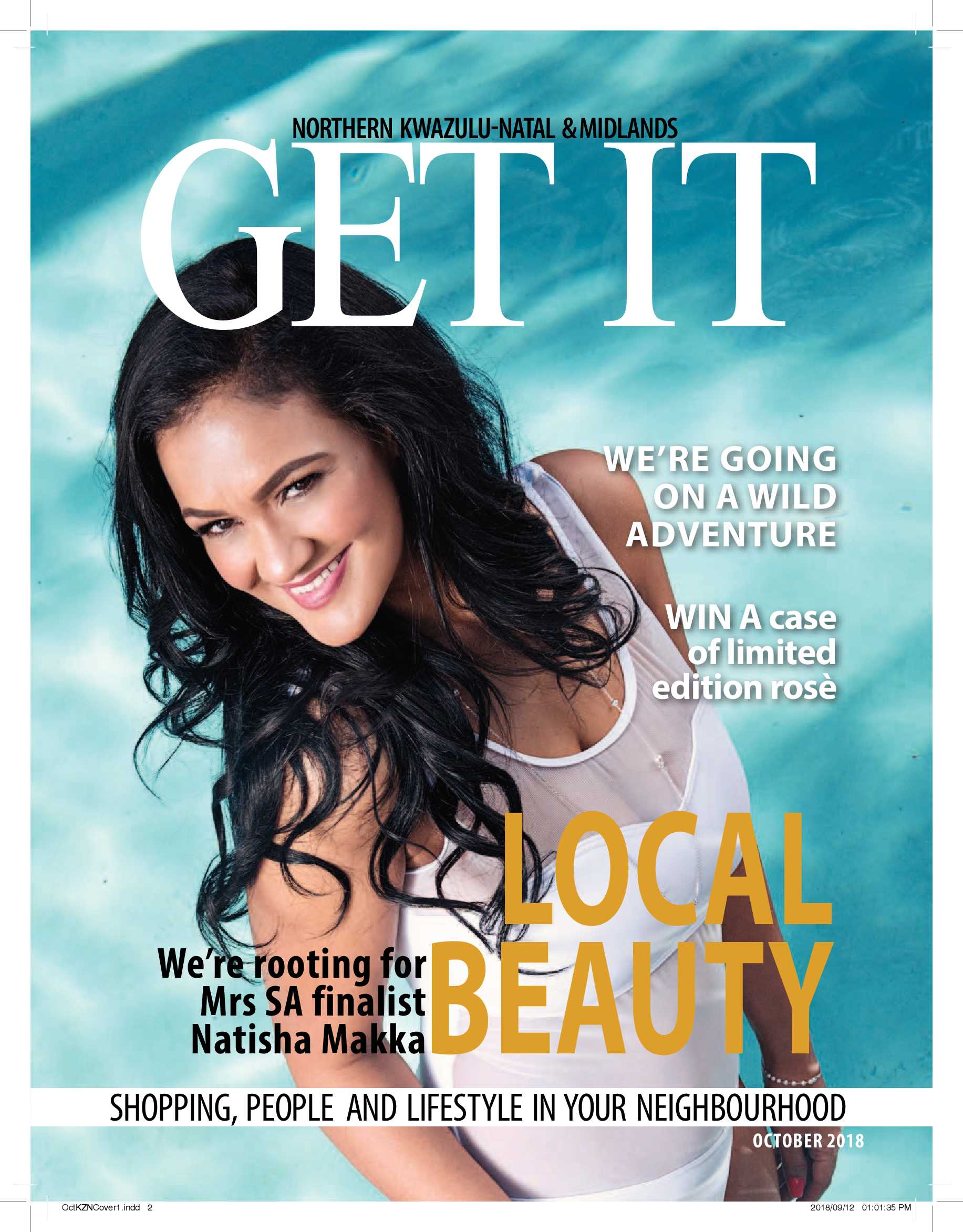 You could win a Cadbury Dairy Milk hamper!
Who doesn't love Peter Rabbit? Who doesn't love Cadbury Dairy Milk? Combine the two … and you've got our favourite Easter treat ever!
Win with Toeka se Mieliepap
Enjoy a healthy spin on a loved staple
Win a tipsy bar tending course
Stand a chance of winning an amazing full set of SVR Sun Secure
Summer days + total protection = safe fun in the sun
Stand a chance of winning an amazing voucher with Battery Centre
Top five battery myths debunked
Win your copy of 'Gister se oues'
Dance to the old tunes
Win with Royco
Enter this amazing competition to stand a chance of winning a handy Royco hamper
is a national brand of premium free magazines available in centres across the country.
to see other Get It magazines in the network.