Captivating movement
American ballet dancer Kevin Mckenzie once said that the art of ballet chooses the dancer, not the other way around. If this is true, Pietermaritzburg dancer Bernadette Naude was then certainly chosen by ballet. She loved the dance so much that she decided to share this love with others, making sure it lives on in future generations.
It all started when she and her twin sister Mandy went to watch their older sister dance. "It was the music, their beautiful form, the lights and the captivating atmosphere that inspired me. Both me and Mandy knew that one day, it would be us up on that stage. Ballet is a language of the soul. While most of us can dance if we practice at it, only some will ever be fluent in this language, and as Kevin Mckenzie said, the dance chooses you."
One of the things she wanted to do straight away was to go on points. "Mandy and I started dancing when we were nine years old. By that time, our older sister Susan was already 21. From the start, I had dreamed with my feet. I wanted nothing more than to go en pointe."
En pointe is the tippy toe position ballerinas use in most of their performances, and it didn't come without pain. "It was surprisingly easy for us to learn it at first, but many things are easy to learn, but hard to master. I've lost a number of toenails and suffered my fair share of blisters and the numbing cream we put on hardly takes the pain away. Despite the negatives, it was and still is the most graceful and beautiful way to dance."
As two young but experienced dancers, we took the plunge and bought the studio
Similar to academic school, dancers go through grades. "Mandy and I went through the grades and all the different levels that followed. We always knew that we wanted to teach dancing one day, so that is what we worked towards. We did intermediate, foundation and advanced performances before heading off for varsity, where we studied Drama. It was a busy time back then; dancing, studies and practices took up most of our time. I think time management is key in dealing with such a rushed lifestyle."
After their studies, a wonderful opportunity presented itself to the Naude twins. "The Midlands Academy of Dance was up for sale and we knew this is what we were meant to do. As two young but experienced dancers, we took the plunge and bought the studio."
The sisters were not alone, they had the support of their family to see them through. They come from quite a large family. "We have two brothers and one older sister. We are blessed to have a very supportive family and we are very thankful for every member of our family."
What Bernadette loves most about teaching is the progression she sees in the students. "When they start dancing, they come in a little unsure and even scared, but as time goes by, we get to see them blossom and grow in their dance. There is nothing quite as fulfilling as seeing a seed of love grow into a passion."
Although ballet will always be her first love, they teach other styles of dancing as well. "We do modern, hip hop and contemporary as well. Each type of dance has its own beauty and grace. Dancing is always a form of expression. When you get up on stage, you are free to express your individuality."
The sisters felt that since they studied drama, they wanted to share that as well.
We normally get ideas from international shows, pulling the bare bones from the idea and putting our own spin on it.
"We go to schools, where we teach drama as an extramural activity. Getting involved with young people and helping them find their passion is something we love doing."
As if dancing and acting was not enough, the Naude twins have beautiful voices as well. "While we enjoy singing, I can't see either one of us singing full time. We sing in the church choir and on request we will sing at weddings, but nothing too serious."
Putting on a show is a stressful time for dancers and teachers alike. "We normally get ideas from international shows, pulling the bare bones from the idea and putting our own spin on it. We have a seamstress who makes the costumes for us, and it's always an exciting process to see the show coming together. Each person does their best and the final product comes out phenomenal."
They always try to get to live dance performances. "It's great for drawing inspiration by watching the dancers on stage. We've watched some pretty spectacular shows like Swan Lake and the St Pietersburg Ballet Company. We actually like all kinds of musicals, there is just something special about watching a live performance."
While they've taught a couple of boys in their career, dancing is not a very popular sport for boys. "Boys might think that dancing is a girl's sport, although they would certainly be wrong in thinking that. Dancing, especially ballet, is extremely hard work. It's strenuous exercise and it takes a lot of strength."
When it comes to following a strict diet and exercise regime, Bernadette chooses to enjoy life instead.
"I dance every day and up until recently, I was still doing adult ballet classes for fun. I also attend a boot camp during the week, but life is there to enjoy. We don't count calories, we do watch our portion sizes, but we don't deprive ourselves of certain foods in absolute terror of calories. With portion control, exercise and lots of water, there is no need to be excessively strict with food."
She will always have a soft spot for young people, especially young dancers, and her advice to dancers would be to keep on dancing, no matter what. "Never give up on your dreams, just keep dancing. Dancing is a great form of release, so get your dancing shoes on and dance away the stress of school and complicated social relationships. Be yourself and allow your soul to move you. Dance on the tune of the music within."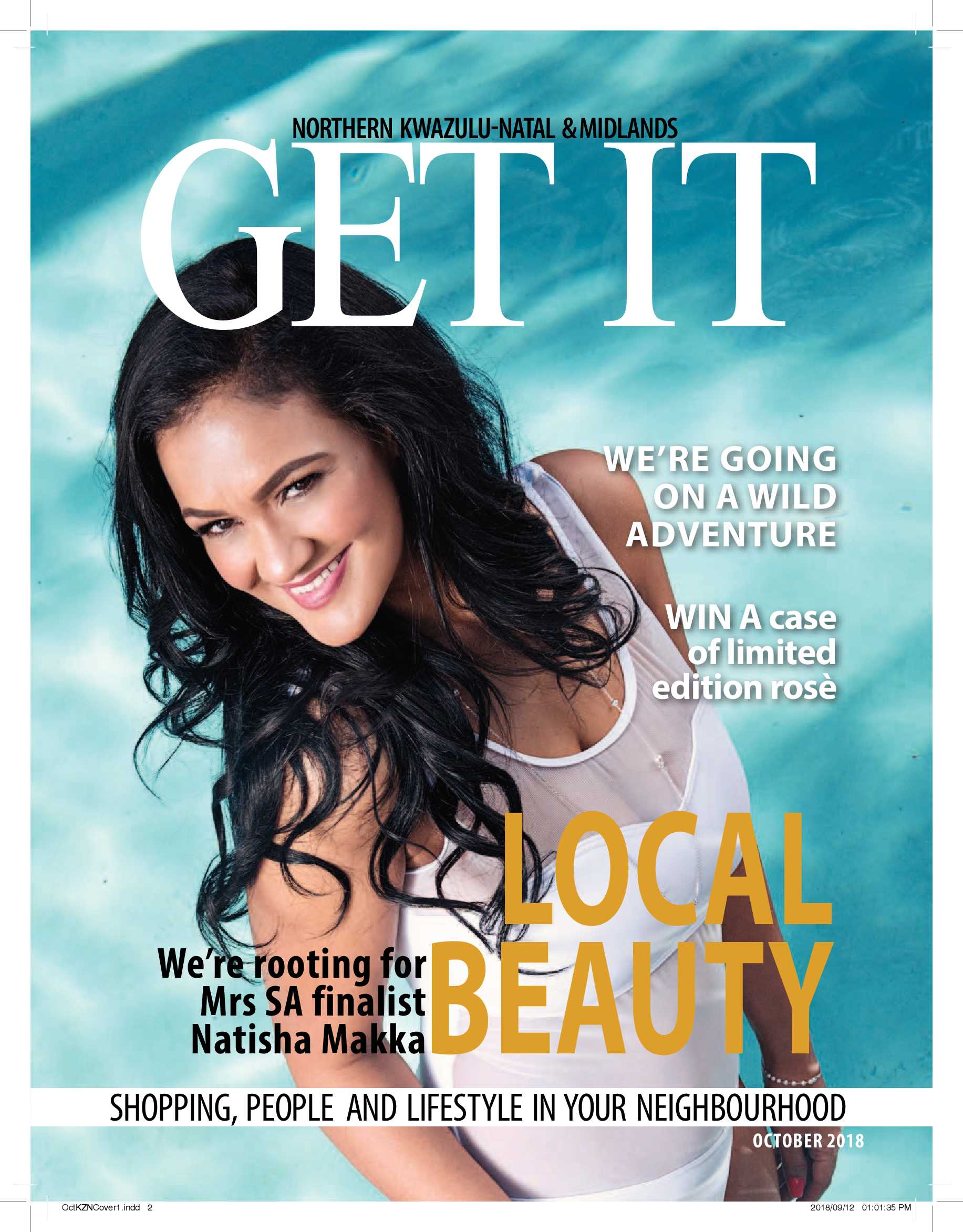 You could win a Cadbury Dairy Milk hamper!
Who doesn't love Peter Rabbit? Who doesn't love Cadbury Dairy Milk? Combine the two … and you've got our favourite Easter treat ever!
Win with Toeka se Mieliepap
Enjoy a healthy spin on a loved staple
Win a tipsy bar tending course
Stand a chance of winning an amazing full set of SVR Sun Secure
Summer days + total protection = safe fun in the sun
Stand a chance of winning an amazing voucher with Battery Centre
Top five battery myths debunked
Win your copy of 'Gister se oues'
Dance to the old tunes
Win with Royco
Enter this amazing competition to stand a chance of winning a handy Royco hamper
is a national brand of premium free magazines available in centres across the country.
to see other Get It magazines in the network.