The extraordinary life of Ursula Brown
Ursula Brown has lived in so many places around the world and has experienced so many different cultures that it's easy to understand that a simple cup of tea with her could end up taking hours. She loves talking about her experiences and sharing her adventure. She calls Pietermaritzburg her home now, but perhaps it's just a stop along the way in her journey through life.
"My journey started, well, before I was born. In England, where my mother drove armoured vehicles in the Second World War and my father was a German prisoner in England. My parents fell in love after the war. They married and had me a few years later. When I was just a few years old, we went to Germany where I spent most of my childhood. My father was an auto electrician and both him and my mother were consumed with wanderlust. He got a position in Germiston in South Africa. We were there for just a few years before moving once again. It was Namibia that was my home for the longest period of time. I finished school there and met my first husband."
Although they moved around a lot while she was growing up, her parents wanted the best for her and her siblings. "They sent me and my sister to a convent school in Namibia; the school had the best standard of education Namibia had to offer. I'm grateful for the experience, as it opened so many doors for me."
They took me to see so many wonderful things. Most notably the Four Jacks and a Jill concert. I was really taken by the group; their music and performance stayed with me, I still remember it clearly after all these years
South Africa is known for its hot weather, but according to Ursula, Namibia has by far more extreme heat waves than here. "We had what we called a 'siesta' which was a break in the afternoons between 1 and 3pm. Most people had their main meal and a rest during that part of the day, but not me. I was at the local pool, swimming. That's where I met my husband, who was serving his conscription. I was nearly finished with school and I got a bursary to study teaching. Since there were no teachers training colleges in Namibia, I was going to attend college in Pretoria. We got talking and I found out that his parents live in Johannesburg. This meant that I at least knew someone in Johannesburg."
His parents took young Ursula under their wing and showed her the wonders of Johannesburg. "They took me to see so many wonderful things. Most notably the Four Jacks and a Jill concert. I was really taken by the group; their music and performance stayed with me, I still remember it clearly after all these years."
When she finished her studies, the young man she met in Namibia came back from conscription and carried on with his work in printing. The two of them were married and started their lives together. "We were very sociable and keen to take part in community projects and help friends. We even starred in a local science fiction movie to help a friend."
She left education and followed a career in community journalism with her second husband. This is where her love for tourism was born. "I love the media and travel, and find the meeting of these two worlds magical."
She often travels internationally to visit her widespread family. "I'm so blessed to have my children and grandchildren. While they might be dotted all around the world, it just makes our visits so much more special. I have a sister and a brother in Germany who I really enjoy seeing as well. Family reunions are hard for us, but when we do get together, it's like no time has passed at all."
The future is an exciting place for Ursula Brown; she just never knows where the next adventure will lead her.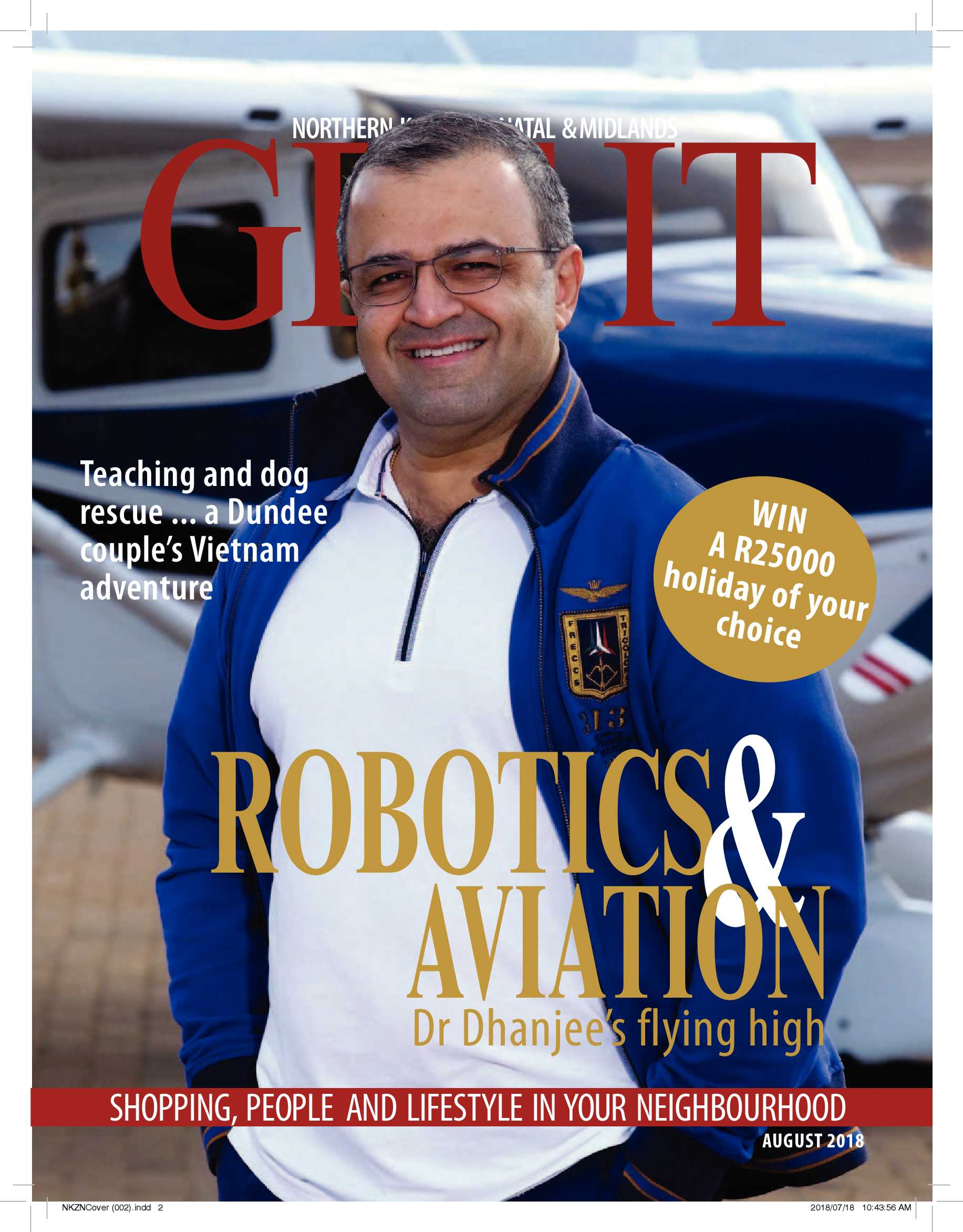 You could win a Cadbury Dairy Milk hamper!
Who doesn't love Peter Rabbit? Who doesn't love Cadbury Dairy Milk? Combine the two … and you've got our favourite Easter treat ever!
Win with Toeka se Mieliepap
Enjoy a healthy spin on a loved staple
Win a tipsy bar tending course
Stand a chance of winning an amazing full set of SVR Sun Secure
Summer days + total protection = safe fun in the sun
Stand a chance of winning an amazing voucher with Battery Centre
Top five battery myths debunked
Win your copy of 'Gister se oues'
Dance to the old tunes
Win with Royco
Enter this amazing competition to stand a chance of winning a handy Royco hamper
is a national brand of premium free magazines available in centres across the country.
to see other Get It magazines in the network.